Is Germany Playing a Saving the Euro-zone Double Game?
Politics
/
Eurozone Debt Crisis
Dec 04, 2011 - 10:18 AM GMT


German chancellor Angela Merkel has called on Europe to "take one big step towards fiscal union" as the price for the European Central Bank's intervention to rescue the weaker member nations. Each Eurozone member has to decide "Yes" or "No" swiftly, whether it considers Germany's terms acceptable. Given the difficulty of complying at short notice, some distinguished ATCA 5000 members wonder privately if Dr Merkel is suggesting one way forward to the Eurozone members, whilst preparing vigorously for Germany's exit on the other hand?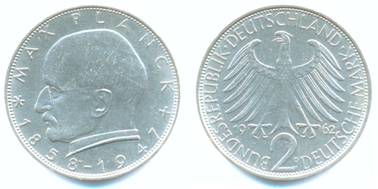 Two Deutschemarks
Are German Plans Practical?
Berlin's fiscal integration plans are elaborate. Dr Merkel has already said that this process could take years to implement. Those plans include:
1. A much more rigorous monetary and fiscal union;
2. Participating governments are to surrender ultimate control of tax and spending policies to a centralised EU body; and
3. The centralised EU body is to be armed with intrusive powers of scrutiny and dealing out automatic penalties.
Considering the immediacy of the present Eurozone crisis, is it likely that the volatility of the global financial markets could be addressed adequately via the present German plans? Even if the Eurozone members would like to accept the German plans, would they be prepared to pay such a high price demanded of them? Given the unique cultural, social and economic attributes of Eurozone member nations, is it even plausible to assume that they could be united in the manner proposed by Germany? This seems highly unlikely to many distinguished members of the ATCA 5000.
Germany's Next Move
Dr Merkel also wants to rewrite the euro rulebook by reopening the Lisbon Treaty, meaning a negotiation amongst all 27 EU states that would also involve the European parliament and the European commission. Given the enormous complexity of this proposed reformation, coupled with the existential crisis of the Eurozone at present, this would suggest that the entire process may not be achieved in time to save the euro and is therefore utterly implausible. Given the German reputation for "gründlichkeit" or thoroughness, is Germany really preparing for something else? Is all of this just a big red herring? Reliable media sources have already published reports that Germany has contingency plans in place to exit the Eurozone quickly and resurrect the Deutschemark including the issuance of paper currency.
Designed to Fail
Many distinguished members of the ATCA 5000 have expressed grave reservations in private in regard to the solidity, viability and sincerity of the German proposals because they appear at one level to be designed to fail. The failure of adoption of the German plans across the Eurozone member nations could feasibly be construed by Germany as a justification for their exit. As a result, Germany could attempt to abandon the euro and resurrect the Deutschemark without incurring blame. They could even turn around and claim that they have clean hands and it was a fault of the weaker members of the Eurozone that various nations refused to participate in full financial integration that would have paved the way to save the Eurozone. Thus, all blame could be cast on the weaker members of the Eurozone.
Automatic Summary Punishment
Berlin continues to insist that there should be automatic punishment for countries in breach of the newly proposed rulebook. In fact, Dr Merkel has said that the European Court of Justice should be enabled to impose sanctions upon a country whose fiscal discipline does not measure up. At present, the Germans argue that the problem that needs to be solved first is the following: Eurozone members countries have signed on for conditions to which they have not adhered and this causes a lot of angst for countries who are providing the loans such as Germany. It remains to be seen why any Eurozone member nation would like to be subjected to automatic summary punishment.
Surrender of France's Sovereignty
In parallel, French president Sarkozy concedes that Europe's debt crisis and the collapse of confidence in the currency means that France may have to surrender some of its sovereignty under a new punitive regime of fiscal discipline. In reality, the French establishment is unlikely to back the full surrender of France's sovereignty to German diktats. When push comes to shove, if Germany resurrects the Deutschemark, France may be left with no choice other than to resurrect the French Franc to avoid double digit inflation.
Loss of Sovereignty: Ireland and Other Eurozone nations
There are rising concerns in Ireland, amongst other Eurozone nations, that German chancellor Merkel and French president Sarkozy's calls for fiscal union to deal with the euro crisis may cause the loss of national independence, judicial accountability and democratic sovereignty.
Questions in Irish Parliament
In response to the German plans, parliamentarians in Ireland have called on prime minister Kenny to "assure the House that he will never put any referendum to the Irish people that permanently hands over economic and fiscal sovereignty to any external European body"; and to assure "that [he] will not countenance any talk or quid pro quo of any change in the 12.5 per cent corporation tax rate" which is a competitive advantage for Ireland over other European nations.
German Draconian Rules
Some of the smaller Eurozone nations such as Portugal, Ireland and Greece are concerned that they will be required to surrender their sovereignty and independence to the bigger European nations and fiscal union will come with a straight jacket of draconian rules for fiscal discipline imposed by Germany on the rest, in what may look to their voters as indistinguishable from a German Fourth Reich.
Treaty Change and Constitutional Courts
Referring to EU negotiations on resolving the Eurozone crisis, many parliamentarians across Europe, some of whom are distinguished members of the ATCA 5000, are warning that euro nations would face treaty change and could be surrendering sovereignty in the process of sleep-walking to save the euro. Several national constitutional courts are likely to over-rule any surrender of freedom, fortune and sovereignty including budgetary oversight and German diktats on tax regimes.
European Central Bank
Mario Draghi, the new head of the European Central Bank (ECB) has supported the German view while hinting that the ECB could become more active on the bond markets once the new regime was agreed but only if that was the case. Since there are many doubts that the new fiscal regime could become actualised, the ECB offer is lame for all intent and purposes. Many ATCA 5000 distinguished members question the genuineness and sincerity of the ECB offer.
Conclusions
1. The summit on December 9th is being billed as Europe's last chance to secure a future for the euro. It would appear that Germany could be playing a multi-faceted game to mitigate the blame that it could potentially get if things go wrong and the Eurozone crisis escalates because the ECB is unable to print trillions of euros. Should the Germans wish to abandon the Eurozone and resurrect the Deutschemark, they could potentially have a convenient excuse to blame the weaker member nations for not agreeing to a common fiscal policy that would have pre-empted their departure and given the green light to the ECB to mount a rescue of the Eurozone.
2. The deal to be discussed by EU leaders next week would have weaker EU countries "concede fiscal union." All the signs are that Berlin and Paris are determined to coin a common plan but remain far apart on the essentials of that plan, as indeed do a number of Eurozone countries that are shy to surrender sovereignty, fiscal budget oversight and control of their national tax regimes.
3. Apart from a democratic deficit, which greater fiscal integration would create, the amount of time left is too short now to get the fiscal union put into place to address the Eurozone crisis immediately. Chancellor Merkel herself concedes that agreement on a fiscal union will be a multi-year process. Can global financial markets wait that long? Is Germany playing a double game?
4. It is plausible that the December 9th European summit leads to an agreement in principle amongst some eurozone member nations. This may be sufficient for Germany to give the green light to the ECB to rescue those specific nations. However, the consequences of such an approach would inevitably result in a two tier Europe. Those member countries that refuse to agree with German "financial integration" plans, will find that their capacity to access the capital markets will become disabled and then step-by-step they will be left with no choice other than to default and perhaps exit from the Eurozone. Amongst those nations that agree to become part of the ECB-protected Eurozone, ie tier-1, it remains to be seen whether their parliaments would ratify their leaderships' agreements "en principe".
5. The announcements leading up to the December 9th summit, as well as its outcome, will pave the way for a break-up of the Eurozone unless all 17 members agree to the severe terms and conditions imposed by the Germans. To many distinguished members of the ATCA 5000, it would appear to be highly unlikely that the financial markets will remain stable, even until December 9th, if the announcements before then run counter to the fiscal integration pact.
What are your thoughts, observations and views? We are hosting an Expert roundtable on this issue at ATCA 24/7 on Yammer.
By DK Matai
Asymmetric Threats Contingency Alliance (ATCA) & The Philanthropia
We welcome your participation in this Socratic dialogue. Please access by clicking here.
ATCA: The Asymmetric Threats Contingency Alliance is a philanthropic expert initiative founded in 2001 to resolve complex global challenges through collective Socratic dialogue and joint executive action to build a wisdom based global economy. Adhering to the doctrine of non-violence, ATCA addresses asymmetric threats and social opportunities arising from climate chaos and the environment; radical poverty and microfinance; geo-politics and energy; organised crime & extremism; advanced technologies -- bio, info, nano, robo & AI; demographic skews and resource shortages; pandemics; financial systems and systemic risk; as well as transhumanism and ethics. Present membership of ATCA is by invitation only and has over 5,000 distinguished members from over 120 countries: including 1,000 Parliamentarians; 1,500 Chairmen and CEOs of corporations; 1,000 Heads of NGOs; 750 Directors at Academic Centres of Excellence; 500 Inventors and Original thinkers; as well as 250 Editors-in-Chief of major media.
The Philanthropia, founded in 2005, brings together over 1,000 leading individual and private philanthropists, family offices, foundations, private banks, non-governmental organisations and specialist advisors to address complex global challenges such as countering climate chaos, reducing radical poverty and developing global leadership for the younger generation through the appliance of science and technology, leveraging acumen and finance, as well as encouraging collaboration with a strong commitment to ethics. Philanthropia emphasises multi-faith spiritual values: introspection, healthy living and ecology. Philanthropia Targets: Countering climate chaos and carbon neutrality; Eliminating radical poverty -- through micro-credit schemes, empowerment of women and more responsible capitalism; Leadership for the Younger Generation; and Corporate and social responsibility.
© 2011 Copyright DK Matai - All Rights Reserved Disclaimer: The above is a matter of opinion provided for general information purposes only and is not intended as investment advice. Information and analysis above are derived from sources and utilising methods believed to be reliable, but we cannot accept responsibility for any losses you may incur as a result of this analysis. Individuals should consult with their personal financial advisors.
© 2005-2019 http://www.MarketOracle.co.uk - The Market Oracle is a FREE Daily Financial Markets Analysis & Forecasting online publication.
Comments
Onc' Scrooge
05 Dec 11, 01:38
Euro-Bonds mean Dictatorship


Hi,

for Merkel all the ways out of the Euro-Crisis are blocked:

- Euro Bonds

- Fiscal Union

- Giving more power to the EU

- More Fonds for the PIIGS like leveraged ESM..

AND SHE KNOWS that the constituional court has already given his sentence - ALL this solutions aren't covered by the German constitution!

Even the issue of printing money (via ECB) is not allowed, because this would be a violation of the Maastricht Treaty, which has been also only accepted by the court under condition that the Euro will rest a stable money like the DM was.

ALL this ways are blocked by the need to change German constitution which is in this case to be proven by the people (the court says).

Merkel knows that she would never get the majority of the Germans voting for one of these changements.

The Länderfinanzausgleich in Germany (Fiscal Union in between the German Länder/States with payements of the richest for the poor Länder) is a reason for a lot of internal conflicts in Germany itself - how could the same system go well when it it would be Euro-wide?

I don't understand how commentators of the US and the UK (but also from other countries like France) don't see that Merkel could not do otherwise ?

If she did she must say NO to her own constitution - would Cameron or Obama do this to save the world?

It would mean to establish a new dictatorship in Germany which rules without law and election - would Cameron or Obama do this to save the world ?

Foreign investors should clearly see this situation and anxious journalists like AEP should accept that Merkel is in reality squeezed by the German constitution, the German voters and the effects of the crisis - there is no attempt to establish a Fourth Reich - there is only desparation!

Sincerly




Only logged in users are allowed to post comments.
Register/ Log in