Nanny State: A Permit Patty and BBQ Becky In Every Neighborhood
Politics
/
Social Issues
Jul 05, 2018 - 04:56 PM GMT

Who needs paramilitary police with the legal authority to shoot you at will, when you've got crazy citizens like Permit Patty?
It seems like a disturbing new trend: the rise of busybody code-enforcers. Or, as I call it, slave-on-slave crime.
It's also called Stockholm Syndrome. These miserable victims of the state have learned to take pride in reinforcing the matrix of arbitrary rules and regulations that make life more difficult for us all.
The video of a woman calling the police on a mother and her young daughter for selling water bottles on a street corner went immediately viral last week: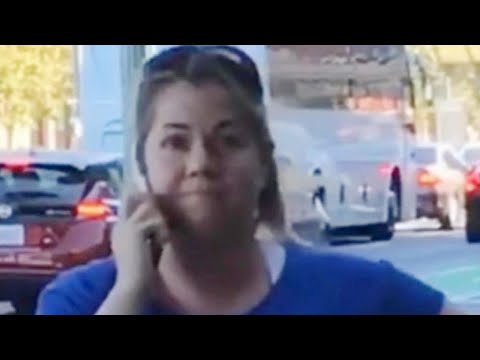 While some called it a blatant example of racism--and it very well may have been--it's also a troubling sign of the infantilization of America's adults.
Dispute-resolution is an extremely valuable skill in any society--so, unsurprisingly, you probably didn't have a class on this in high school, or even college--definitely not in college.
To the contrary, schools are the root source of what's created these oversized babies who'd rather call 9-1-1 than negotiate solutions, or mind their own damn business.
As one writer for FEE noted, the public education system is the crown jewel of an authoritarian "country." You know a nation has finally perfected human enslavement when it subjects children to regimented indoctrination, behavioral programming, and forced brainwashing.
Indeed, every layer of the public school system is diabolically designed to turn the human spirit into a withered shell of what it once was and could be.
From requesting permission just to speak, to wearing dehumanizing uniforms that kill individuality, it's hardly a surprise when fully grown children like Permit Patty go viral.
With a phone pressed to the side of their sanctimonious faces, this army of volunteer state minions get to feel like their local police--tyrannical psychopaths.
Self-funding a trip to Disneyland by selling water bottles on a sidewalk? How dare you teach your child about work ethic and entrepreneurship!
Having a casual barbeque with friends because why the hell not? Nope, can't do that in Amerika.
A local 12-year old is running his own business this summer cutting lawns and cleaning up yards?
Quick, someone call the cops!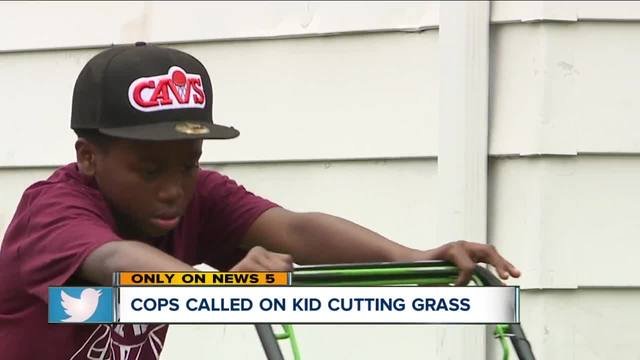 Enjoying a harmless water-gun fight in your neighborhood?
Think twice, criminal!
Ironically, the so-called "peace officers" usually arrive on the scene to exacerbate the situation. The female officer in the above clip ends up falling flat on her face, prompting utter chaos that simply didn't exist moments before. At least she fell before she had a chance to kill a dog.
What's encouraging, still, is that these acts of intolerance often end up backfiring, like the boy whose lawn mowing business was boosted after the attention he received, or Permit Patty resigning from her company due to the social media backlash.
Perhaps if people were taught how to handle situations as adults---rather than summoning armed and dangerous state agents every time there's a minor dispute---society would learn that self-governance trumps a gun to the head.
Oh well. While these self-righteous, nosy ass neighbors continue their never ending campaign to complain, soon, we'll be transitioning into a freer future where the state is rendered obsolete.
By using non-governmental cryptocurrencies and forming ways for people to settle disputes and coexist peacefully, blockchain technology is enabling us to create a new world, where Permit Patty will have to settle for annoying and ruining the lives of just her close friends and family… while guzzling down her antidepressant meds and blaming "the patriarchy" for not getting laid, instead of the real culprit: Doritos.
In our stateless society, BBQ Becky won't be able to call the local mafia to come extort and kidnap on her behalf… because there won't be one. In fact, these pesky nuisances may inevitably have to be careful that their despicable actions don't land their names on a Bitcoin assassination list.
If you want to live in a world with a busybody meddling on every corner, be my guest. The rest of us are building a friendlier, way more fun civilization based on mutual respect and individual rights… while taking the gun away from the Permit Pattys and BBQ Beckys of the world, without them even knowing what happened.
You're welcome to join us. Check it out at Anarchapulco.com.
Anarcho-Capitalist. Libertarian. Freedom fighter against mankind's two biggest enemies, the State and the Central Banks. Jeff Berwick is the founder of The Dollar Vigilante, CEO of TDV Media & Services and host of the popular video podcast, Anarchast. Jeff is a prominent speaker at many of the world's freedom, investment and gold conferences as well as regularly in the media.
© 2018 Copyright Jeff Berwick - All Rights Reserved Disclaimer: The above is a matter of opinion provided for general information purposes only and is not intended as investment advice. Information and analysis above are derived from sources and utilising methods believed to be reliable, but we cannot accept responsibility for any losses you may incur as a result of this analysis. Individuals should consult with their personal financial advisors.
© 2005-2019 http://www.MarketOracle.co.uk - The Market Oracle is a FREE Daily Financial Markets Analysis & Forecasting online publication.

Only logged in users are allowed to post comments.
Register/ Log in