Fire Insurance Claims: What Are the Things a Fire Claim Adjuster Does?
Personal_Finance
/
Insurance
Jun 15, 2019 - 03:08 PM GMT
Housefires are among the tragedies we can never expect to happen. As homeowners, we always do the necessary precautions to prevent fire accidents. However, there are times when we can't. So, if tragedy strikes and our properties are badly damaged by fire, what should be our next step?
We always think that filing a fire insurance claim is the next step. But before we do that, it is very important to know the ins and outs of the fire claim process. Are we talking to the right fire claim adjuster? To help you in filing a fire claim, below are steps you can follow to make sure you'll get what you deserve from your coverage.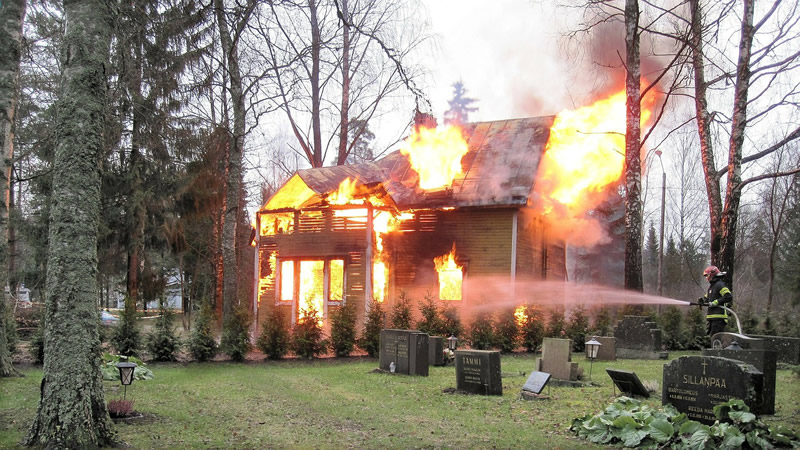 Tips in Filing a Fire Damage Claim
Read the Coverage from top to bottom. As a homeowner who pays for fire insurance, you need to know what the policy states. You should also know what your fire insurance covers. That means you'll need to read the coverage from top to bottom. You wouldn't want to file a fire claim and then find out later on that it's denied, would you? To prevent this, make sure you understand everything about your coverage.
Also, make sure that you understand what the deductible is. The deductible is the amount that will be deducted from the total amount of your claim. For example, if your fire damage is $7,000, and your deductible is $300, then you'll need to pay $300, while your insurance company will pay $6,300.
There's more to the contract than just the deductible amount. Read and review the things you have agreed on when you signed the agreement with your insurance firm. Your contract may discuss the types of disasters it covers, and a lot more!
Read your coverage from top to bottom, and from front to back. In case you couldn't find it, you can get in touch with your insurance firm and ask for them to send you a copy of your insurance coverage.
Keep a record of everything. It's important that you have documentation of the entire process from start to finish. You may take photos of the damages and then ask for the estimates of the damaged items. You may also ask for the costs to replace or repair them. The estimates need to be in written form.
It will be more beneficial for you to document everything, especially if you have more proof of the damage. Thus, don't forget to write everything down. Keep all of the documents that are related to the incident. Some of them may look insignificant but they can be a big help for you with the fire claim process. Therefore, do not throw them away until your insurance firm performs a damage assessment via a representative.
Moreover, you may take photos and videos in documenting everything that was lost or damaged during the fire. Never throw anything away, as it might affect your fire claim. You may also make a list of all the items that are lost or damaged. It will help you with your fire insurance claim if your fire claim adjuster physically sees your items. As a matter of fact, it will help you make the process easier and smoother.
Gather all the necessary information. Provide all the information your insurance firm needs to make sure that your fire claim will not be denied. What information do most insurance firms require homeowners to have? See the list below for reference.

Type of claim (in this case, fire damage)
Date of the fire damage
Location of the fire damage
A detailed list of all the damages
What is the property's condition?
Repair and Replacement estimate
A detailed list of all injuries
A copy of the police report

Ask for temporary assistance immediately. For extensive fire damage, insurance firms can offer different types of assistance to homeowners. If the fire causes your home to be damaged, to the point that you couldn't live in it anymore, then your insurance firm may offer temporary housing.
Also, if you were not able to save your necessary essentials, then don't hesitate to ask for an advance from your insurance firm. The insurance firm will deduct the advance from the total amount of your claim. You can use this advance for toiletries and clothes.
You can find this information in your insurance coverage agreement. Feel free to ask your insurance firm in case this information isn't explicitly stated in your agreement.
Don't hesitate to seek for a second opinion about the extent of the damage. A fire claim adjuster usually makes decisions for the benefit of the insurance firm instead of the policyholders. Because of this, you should hire a structural engineer or a licensed contractor. This will help you assess the extent of the damages accurately.
A structural engineer or a licensed contractor can help determine the integrity of the building or home and can provide you a truthful estimate of the total repair or replacement costs.
Keep paying for the fire insurance premiums. As soon as you have filed your fire claim, do not neglect your insurance premiums. A lot of homeowners tend to forget their insurance premiums once they've completed the fire insurance claim.
Your coverage includes liability protection. This means that it covers the damages that are caused by your pets in distress. It can even cover the costs of the new place that you're staying at. In case you're no longer able to live in your home, provide your address to your insurance agent and then tell him or her to add it to your liability coverage.
Don't rush in closing your fire claim. Fire insurance companies are known to rush fire claims. That's because you're more likely to find more damages if you take more time with the claim. That means that you'll get more money from the insurance firm.
It's best to not rush things. Being a victim of house fires can be very stressful and filing for a fire claim can add to that stress. Wait for a month or two before you give your insurance firm the consent to close the claim.
Also, be mindful when you receive checks from the insurance firm. Some firms send out checks that would close your fire claim once you accept them. So, if ever you receive one of these, just cross out the part that states that your fire claim will be closed. Put your initials next to it or sign it, and then send a letter to your insurance firm to thank them for the payment. But also inform them that you don't want the claim to be closed yet.
Now that we've learned what how to file a claim after housefires, it's also important to know what fire claim adjusters do. What do they do, and how do they affect our claims?
What Are the Things a Fire Claim Adjuster Does?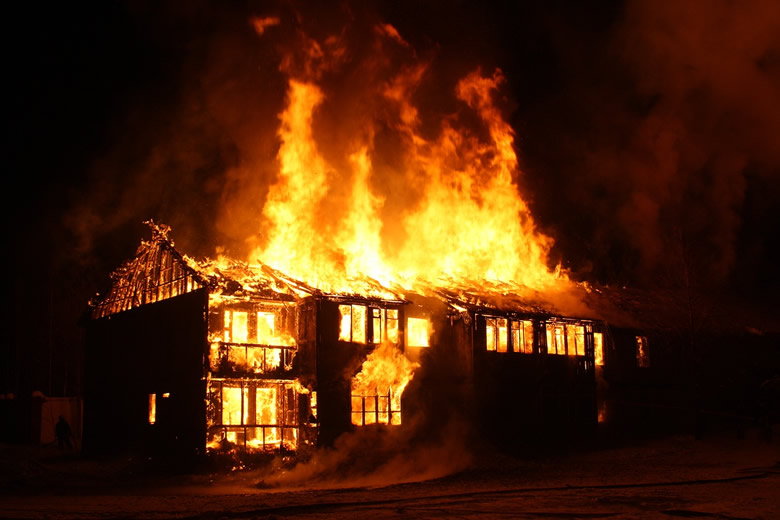 Fire claim adjusters, examiners, investigators, and appraisers are the ones who evaluate insurance claims. They decide whether or not the insurance firm should pay the claim. They also decide on how much the insurance firm should cover. Below are the common duties of a fire claim adjuster:
Investigating, evaluating, and settling insurance claims. While adjusters, examiners, investigators, and appraisers evaluate insurance claims, adjusters play a different duty. They need to know a lot about what the firm insures.
For example, employees in casualty and property insurance should know the costs for construction and housing. That will help them properly evaluate the damage caused by fires. Employees in health care should know how to determine which treatments are medically needed, and which ones are questionable.
Determining whether or not the insurance policy should cover the loss claimed. Fire claim adjusters inspect the damages of the property. This will help them determine how much the insurance firm need to cover for the loss. They might inspect homes, businesses, and/or automobiles.
Deciding on the appropriate amount that the insurance firm should cover. It is the job of the fire claim adjuster to decide the amount that the insurance firm should pay for, to cover the damages.
Negotiating settlements. If the claimant doesn't agree with the outcome of the settlement or the claim, the adjuster works with expert witnesses and attorneys in defending the insurer's position.
Ensuring that the claims aren't fraudulent. Fire insurance claim requires careful evaluation to make sure that insurance firms only approve valid claims. If there are suspected fraudulent claims, claim adjusters will work with insurance investigators.
Contacting the claimants' employers or doctors to get more information especially on questionable claims. Claim adjusters may need to interview the claimant, inspect the property, and perform more research to get more information, such as looking at police reports. They may also consult doctors, physicians, lawyers, and other experts when it comes to evaluating the claim.
They may also gather more information such as statements and photographs. These statements may either be recorded on video or audio or written. Then, they will put these together in a report so that the claims examiner can evaluate. Once the claim is approved, the adjusters negotiate with the policyholder to settle the claim.
Conferring with legal counsel on claims when necessary. For questionable claims, claim adjusters may seek legal guidance to make sure that the outcome is fair for both the insurance firm and for the claimant.
Authorizing payments. Fire claim adjusters also authorize payments on behalf of the insurance firm.
It is important to note that not all adjusters work for an insurance firm. There are claim adjusters who work as public adjusters. They are self-employed. Continue reading to know more about fire claim adjusters.
Other Things We Need to Know About Fire Claim Adjusters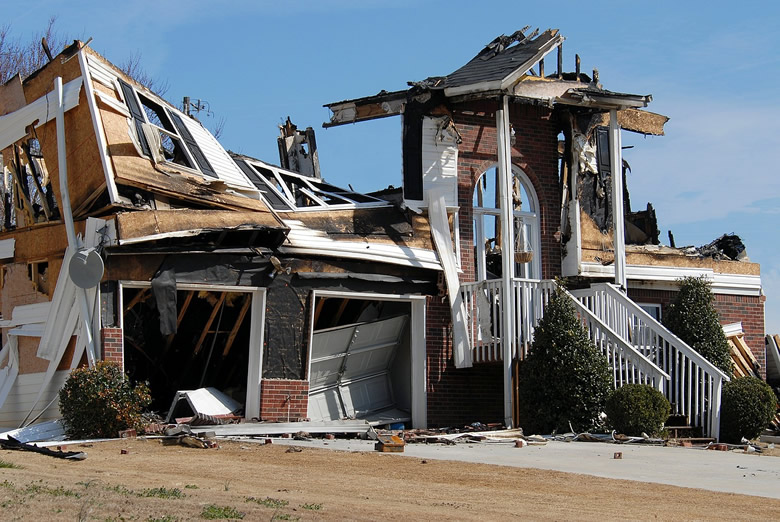 Claimants hire them because they don't want to depend on the insurance firm's adjusters. The goal of adjusters who work for insurance firms is to save money for the company. However, the goal of public adjusters who work for a claimant is to get the highest amount possible. Claimants pay them depending on the agreed percentage of the settled claim.
In short, the law allows licensed adjusters to work with insurance firms on behalf of their clients. They deal with the challenges with the claims for losses due to fire.
Public adjusters serve as an advocate on behalf of the policyholder. They help guide them through the process of filing a fire insurance claim. Insurance providers don't always give sufficient reimbursement for the losses that policyholders incur during fires. This is why public adjusters protect the rights of the policyholders to be fairly compensated for all the losses and damages.
To fulfill this role, public fire adjusters need to provide a wide variety of services. They need to:
include full documentation of all the visible damages incurred.
assess any unseen damage that exists
offer a complete audit of the incurred losses
act as a negotiator with the policyholder to get all of the reimbursement.
Public adjusters serve as the main communication point all throughout the process of fire insurance claims. Therefore, we have nothing to worry about. We can focus on our personal lives or our businesses and let the adjusters do what they need to do.
Watch Out for False Public Adjusters When Filing a Fire Claim
As a homeowner, we must be very careful with working with contractors or unlicensed claim adjusters. These individuals aren't working on our behalf. Instead, they work for the benefit of the insurance firms. If we make the mistake of dealing with people like them, we could end up costing a huge amount of money in exchange for a low settlement payout. Before we deal with any public adjuster, we need to make sure that they have a valid license. We can find this information at the Department of Insurance.
By Sumeet Manhas
This is a paid advertorial.
© 2019 Copyright Sumeet Manhas - All Rights Reserved
Disclaimer: The above is a matter of opinion provided for general information purposes only and is not intended as investment advice. Information and analysis above are derived from sources and utilising methods believed to be reliable, but we cannot accept responsibility for any losses you may incur as a result of this analysis. Individuals should consult with their personal financial advisors.
© 2005-2019 http://www.MarketOracle.co.uk - The Market Oracle is a FREE Daily Financial Markets Analysis & Forecasting online publication.

Only logged in users are allowed to post comments.
Register/ Log in