7 Stock Market Myths to Watch Out For
Stock-Markets
/
Investing 2020
Apr 21, 2020 - 07:17 PM GMT

There are a lot of myths and rumors floating around when it comes to investing. If you're going to invest, it's important that you know the difference between fact and fiction. To help you, here are seven of the biggest myths about investing and the stock market.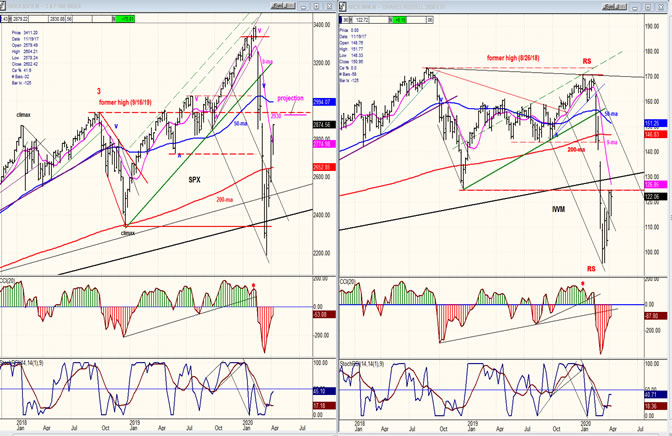 1. Investing Is Gambling
One of the biggest myths of investing in the stock market is that it's legalized gambling. This causes potential investors to look elsewhere. They know that in gambling, the odds are always against you and the house will always win, and they don't want to risk their money on a roll of the dice.
But that's not how the stock market works. When you gamble, you're looking at a zero-sum game. Gambling takes money from a loser and gives it to a winner. No value is created and there is no growth or development.
The cost of a stock is much more complex. While the reasons one company has a higher stock evaluation than another can seem random, a series of complex variables determines the value of a company. This value is not related to the money invested but is related to the company's performance and perceptions of its overall worth. As a company grows and improves, the evaluation of the stock increases and creates wealth.
2. A Good Product Means a Good Company and Good Stock
As a consumer, when you find a great product, it can be tempting to think that the company behind the product is just as great, with equally amazing stock behind it—but that is not always true.
There are many more factors that affect the price of a company's stock than just the products they make. Not every good product is owned and managed by an equally valuable company. It is very possible for a poorly managed company to produce something of value.
While finding a company with a great product can be the start of your interest in investing, it should not be the final stop of your research. When investing, it's important to see the full picture of a company that you want to invest in.
3. Investing Is Only for The Rich
You don't need millions to invest in the stock market. It might seem like a pipe dream, but authors like Zach Raymond, in his book Investing is Not Only for Rich People, make the case that you actually don't need much at all. There are some low-cost index funds that have no minimum initial investment, which means that with as little as $1, you can start investing.
While there are some securities with very high costs that you may have to avoid until you have more money, there is no reason that you can't start investing now.
4. Low Stocks Will Always Bounce Back
Over time, the stock market has gone up. There have been slumps, depressions, recessions, bubbles, and rushes, but the market as a whole has shown growth when you look at the long-term trend line. The biggest myth that some investors make is thinking that the average trend of the market applies to individual companies and securities.
Some stocks fail. Even companies that were once successful fail, and they don't bounce back. Just because a company was once a leader in its industry does not mean that it will continue to be a leader. Just look at companies like Blockbuster, Enron, DeLorean, Tower Records, Radio Shack, or Payless Shoes. Their past success did not guarantee long-term growth. You should never invest in stocks with the thought that their recent drop in value will definitely trend upward again. Maybe they'll recover and maybe they won't.
5. I Don't Have to Know Anything to Be Successful In The Stock Market
A big myth around the stock market and investing is that as long as you invest, you will find success. You could throw a dart at a list of companies and any one that you land on will make you money, and you don't have to know anything about them.
You probably see through this one. The reality is, the more you know, the better off you will be in your investing. This doesn't mean that research prevents you from making a bad investment, but it does give you a better understanding of what you're investing in, as well as the risks involved.
6. Invest In What the News Is Talking About
Buying what's in the news with lots of investor buzz is not always a good idea. While short-term popularity can boost a company's image or sales, it doesn't guarantee long-term growth.
When interviewing about his book, Beat the Crowd: How You Can Out-Invest the Herd by Thinking Differently, Ken Fisher says, "Be focused on the places where people haven't been focused." It's not always a good idea to invest based on popularity. Hot stocks with lots of investor buzz or media attention often become overvalued. People flock to these stocks and they are purchased only because there is media attention, not because of any sustainable growth or value.
While you can get some investment ideas from the media, you should always conduct more research into the company you are investing in. It's typically not a good idea to invest just because everyone else is.
7. Investing Takes Too Much Time
Many people think that to be a good investor they have to act like a day trader and be glued to the news, with access to trading at all times. This is not the case.
While it does take some time to do research and become knowledgeable about what you are investing in, once your primary research is complete, you may not need to keep spending that much time fact-finding.
On average, a consumer focused on a long-term strategy can spend anywhere from two to ten hours a month managing their investments by staying up-to-date with the companies that they are invested in and doing research into new potential investments to add to their portfolio. It does not have to be a full-time job.
Next time you get advice about investing or the stock market, it's a good idea to compare their hot tips to this list and make sure they haven't been taken in by popular myths. While people might have good intentions, they might not always have all the facts.
By Travis Bard
© 2020 Copyright Travis Bard - All Rights Reserved Disclaimer: The above is a matter of opinion provided for general information purposes only and is not intended as investment advice. Information and analysis above are derived from sources and utilising methods believed to be reliable, but we cannot accept responsibility for any losses you may incur as a result of this analysis. Individuals should consult with their personal financial advisors.
© 2005-2019 http://www.MarketOracle.co.uk - The Market Oracle is a FREE Daily Financial Markets Analysis & Forecasting online publication.

Only logged in users are allowed to post comments.
Register/ Log in