Stock Market Grinding Volatility due to Good and Bad Corporate Earnings
Stock-Markets
/
Corporate Earnings
Jan 24, 2009 - 06:58 PM GMT


The market gapped down on bad earnings from General Electric (NYSE: GE), even though Google (NASDAQ: GOOG) was rewarded for their earnings report. One good and one bad just like the other day when Apple (NASDAQ: AAPL) was good and Microsoft (NASDAQ: MSFT) was bad. We gapped down and ran only to have the usual strong reversal back up. We fell again and basically tested the days lows and then fired on up. We got very close to that super important 805 support level when the bulls kicked things in and ran it back up thus saving a fast move down to the old lows at 775 Sp. From there it was slow erosion back down but did close green on the Sp and Nas.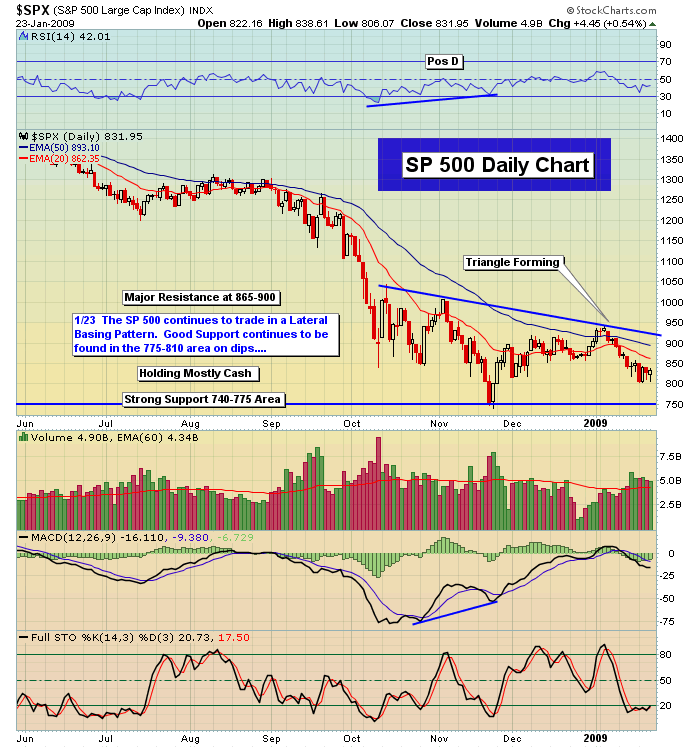 In the end we did close above the gap downs we saw at the open thus the door is open to a small rally of some type. That would be the expectation but who knows in this bear. The bulls did what they had to do at major support but now the onus is on them to keep things going or the market will ultimately lose that 805 level and make test number two at 775. You don't want to see a test number three if you're lucky enough to have test number two not break it down below 775. Test number three would likely do the job and send this market to a place none of us want to even think about.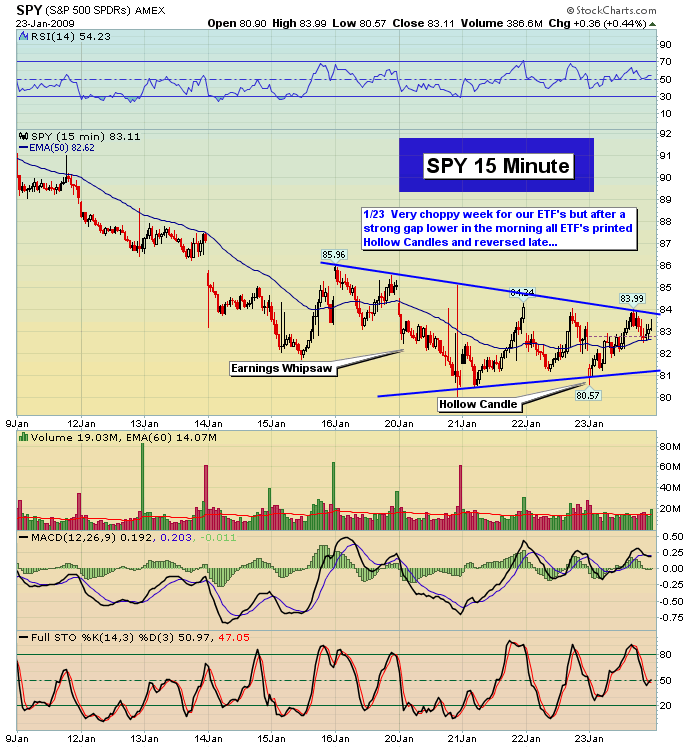 The strong earners lately are holding up well and many of them are past leaders and this is where the hope is for this market in terms of surviving the type of breakdown no one wants to see. Of course the rest of the world needs to join in but if the leaders start acting better that can turn the tide, at least short term. The daily charts are still not looking great but are oversold and have been so for a long time. The longer you stay oversold the better the chance for a short term rally, even if the market is ready to break down shortly thereafter. It has been weeks of oversold.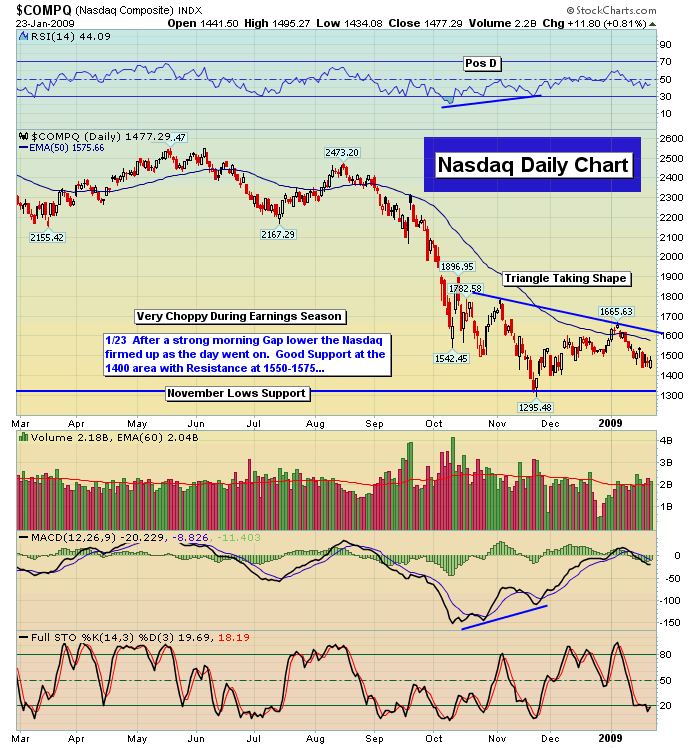 Support on the Sp remains at 805 with resistance at 835 or its trend line. If we can move above 835 early next week we can run 3% further up to 860 where we have the next level of resistance on price. If we lose 805 then we revisit 775. With the daily's still oversold and with the leaders starting to lead and with today's strong candles off the gap down, we should try and grind higher over the next few days. I don't say this with the most confidence I've ever had due to how this bear market has treated most conventional technical analysis when things have set up bullish for the short term. That's why you keep it light with new plays even though there are suggestions of some type of rally early next week. Above 860 we have the 50 day simple moving average at 869 and then 50 day exponential moving average and price resistance at 893/900 respectively. If we ever lose 775 we are in deep trouble but let's not go there at this time. If we have to deal with it we will.
If you want to be troubled about the longer term prospects of this market you don't have to look any further than the stock GE. They had horrific earnings today. Business is slowing dramatically. They made their earnings numbers today by including a tax break. That's a no no and after a move up early on this morning it tanked out. GE is a good stock to measure how the global economy is doing and the verdict is it's very sick. The fall in Ge's stock today was astonishing for a 14 dollar stock turned 12 by the time the day had ended. I guess one could say it's getting down there in price but the truth is it can go much lower even though your eyes pop out when you see a 12 handle. Things are deteriorating that fast. It took next to a deathly report to smoke this already crushed stock but that's exactly what we got today. Not good but there's no way yet to totally understand how much carnage is built in to this bear. In time this market could go a lot lower so careful on long term buying here. It could work out and do what feels right to you of course but the action in Ge is a bit alarming. A big time red flag for the longer term.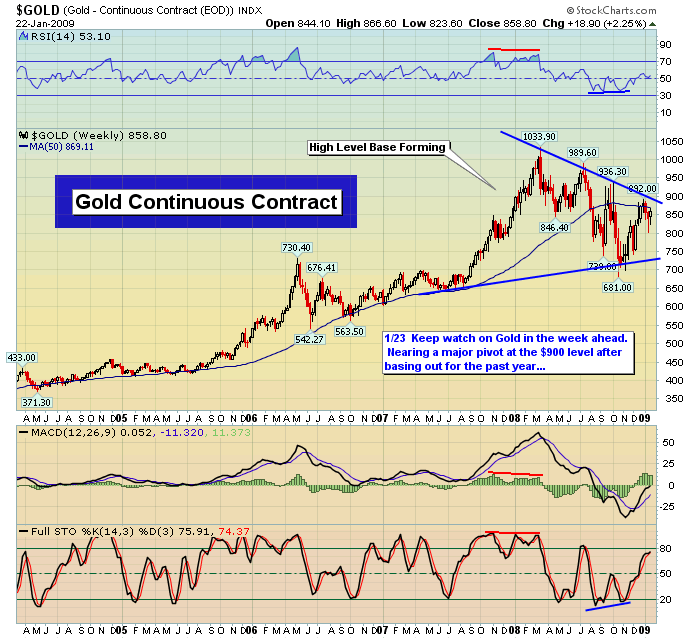 Bottom line is things aren't great when you look at the behavior of a global company's such as Ge and Msft but some other stocks are leading that need to like Aapl, Rimm, Ibm and now Goog. We have good candles at the close after the gap down today. All the indexes closed above their gap downs and this usually but not always leads to some type of rally short term. Let's hope this is the case here, not only because we're long a bit but because folks are tired and could use a break. There's nothing easy here. Worst market in my life time. Keep in light overall and let's see if we can get that rally early next week.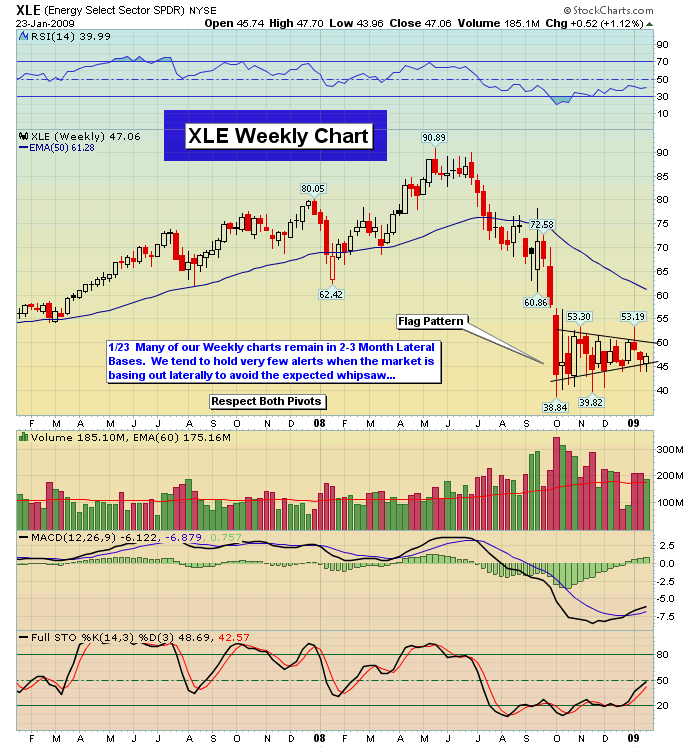 Peace
By Jack Steiman
Jack Steiman is author of SwingTradeOnline.com ( www.swingtradeonline.com ). Former columnist for TheStreet.com, Jack is renowned for calling major shifts in the market, including the market bottom in mid-2002 and the market top in October 2007.
Sign up for a Free 30-Day Trial to SwingTradeOnline.com!
© 2009 SwingTradeOnline.com
Mr. Steiman's commentaries and index analysis represent his own opinions and should not be relied upon for purposes of effecting securities transactions or other investing strategies, nor should they be construed as an offer or solicitation of an offer to sell or buy any security. You should not interpret Mr. Steiman's opinions as constituting investment advice. Trades mentioned on the site are hypothetical, not actual, positions.
© 2005-2019 http://www.MarketOracle.co.uk - The Market Oracle is a FREE Daily Financial Markets Analysis & Forecasting online publication.

Only logged in users are allowed to post comments.
Register/ Log in