Gold Patience and the The Delta Story
Commodities
/
Gold and Silver 2010
Feb 04, 2010 - 12:19 AM GMT

Just several months worth of patience and Gold Will Be As Music To Our Ears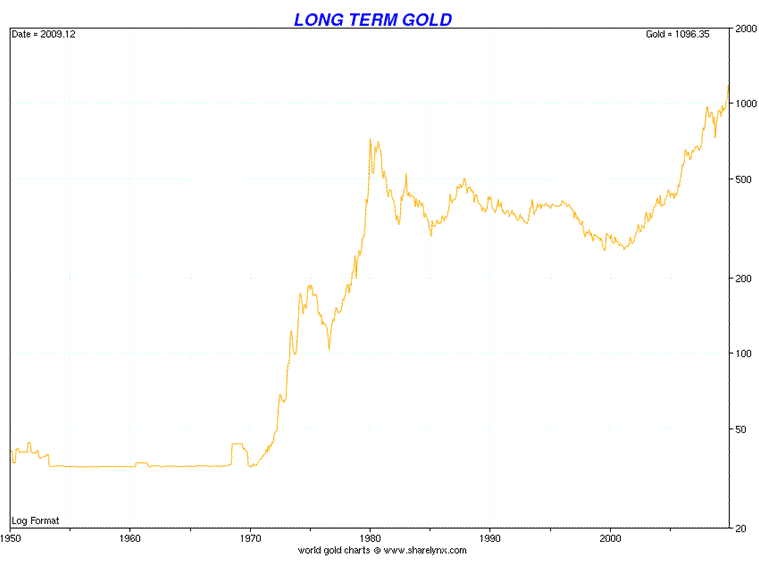 Yesterday ----Once More Please
YESTERDAY THE 1970'S
The Delta Story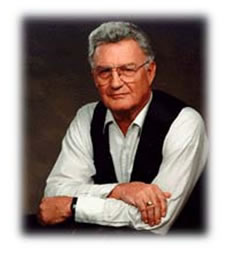 My name is Welles Wilder®.
Those who know me well know that I am not given to vain statements or careless exaggerations. What you are about to read is true ... every word of it. You will see what I saw and feel what I felt when Jim Sloman presented the Delta Phenomenon to me for the first time. Get ready for an unforgettable experience! I wish I could say that I discovered this phenomenon, but l'm not that smart. It all began with a phone call. It was the third week in October 1983. The essence of the conversation went like this:
"Mr. Wilder, my name is Jim Sloman. I have discovered something about the markets that I want to present to you."
"What is it," I replied, "...a trading system?"
"It's not a trading system, although it could be used to trade the markets. If you will come to Chicago, I will show it to you. I replied that I had received phone calls of this nature before and had been on a number of wild goose chases and was not too interested in going on another one. Could he just tell me over the phone what he wanted to show me and why he wanted to show it to me.
Jim replied that he could only show it to me if I came to Chicago. He insisted that it would certainly be worth a day of my time. I asked a few questions as to the nature of his trading method.
"Does it predict or follow market action?"
"Predicts."
"Does it involve Fibonacci numbers?"
"No"
"Does it have anything to do with the works of Elliott or Gann?"
"No"
"Or Andrews or Dow or anybody else?"
"No"
"Is this a completely original discovery?"
"Yes."
At this point I was getting interested and the answer to my next question clinched it.
"Why do you want to show me your discovery?"
"I need a very large sum of money to begin another project."
"How will I know its value in order to make a decision?"
"Come to Chicago and I will show you. At that point you can decide whether or not you want to buy it.
Several days later I caught the 8:00 AM flight to Chicago and Jim met me at the airport. On the way to his apartment, I directed the conversation toward learning something about him.
Jim Sloman was a very gifted person. His intellectual abilities were first recognized in high school where he placed among the top in the country in a national exam given to all math students. Subsequently, he was awarded a National Merit Scholarship to Princeton University where he studied math and physics in special advanced classes. Jim had done many different things since college, looking for an elusive fulfillment. He started out on the corporate ladder, became a high achiever but felt something was missing. He wrote a novel, and studied film directing at Columbia University.

He had been a stock broker and briefly a commodity trader, but he left that profession because he felt he didn't have the right temperament for it.

Soon, we were sitting in Jim's living room chatting and I was scheduled to catch the 5:30 flight back home.

"How long will it take to show me your discovery?"
"Not long," said Jim, "but first if you wouldn't mind, I would like to tell you how this thing, Delta, came about."
"Is that what you call it, Delta?"
"Yes. Delta is a Greek letter derived from a word meaning door, in this case a door to the unknown. It also means for me the word diagnosis, a diagnosis of the markets. A few months ago I began thinking about the markets in a way that was different for me. I attempted to find out if there was some kind of order in all markets. I visualized the markets as being a hologram. Do you know what a hologram is, Welles?"
"Yes, a hologram is a projection in three dimensions."
"Right. Do you know how one is made?"
"No."
"A hologram is made by projecting laser light through a holographic negative - much like a photographic negative with normal lighting. However, if one looks at the holographic negative with normal lighting, it looks like mass confusion."
"When laser light is projected through the negative, then the three-dimensional hologram appears and the confusion is replaced by perfect order."
"This was my approach to finding order in the markets. Suppose the holographic negative was the markets. If I could find the right laser to shine through the negative, if there was order there, it would be immediately obvious. He asked me to come into the kitchen and sit down at the table."
"Here is a bar chart of the last nine months of Gold. It's mass confusion. Now look at this same market with this Delta overlay on the chart. Just study it for a minute."

I looked at the chart. It was overlaid with colored lines and numbers. It took about five seconds for it to hit me. I could not believe the answer was that simple.

I suddenly felt a sense of awe seeing something like no one else had ever seen. I felt like the person who had spent his life searching for something, and ended up finding it in his own backyard. (Below is the Gold chart that Jim showed me. Study it for a minute and share this experience.)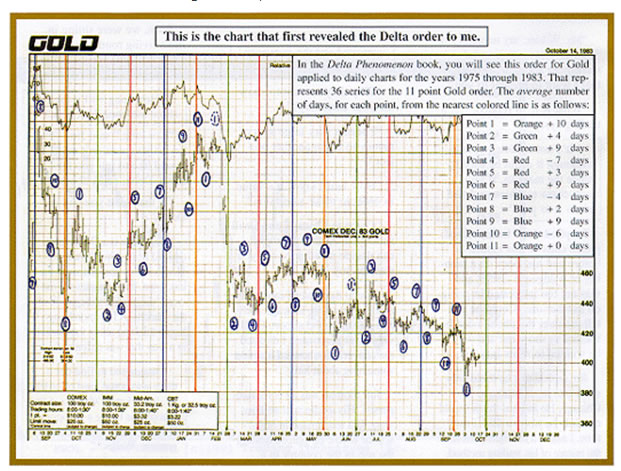 Suddenly, Jim brought me back to reality with a Question.

"Welles, where is the next turning Point for Gold?"

The last point on the chart was a low point with a circled (1). This point (1) always came just to the right of the orange line. Then I looked at point (2). It always came just to the right of the green line. I pointed to a date just to the right of the green line.

"Why, it's right here," I said. "It will come on about October 31st." It was suddenly so clear.
"Right," Jim said, "now where will point (3) come?"

The point (3) always comes about halfway between the green line and the red line.

"Point (3) will come on about November 7th," I replied, feeling a spine tingling sense of wonder. I was shaken by what I was seeing.
"Jim, let me if I can, define what I am seeing. Gold has eleven turning points in its series. Each point has its own position relative to the colored lines. The points always rotate from high to low and low to high."
''You have got it," Jim said, but there is one more facet to it. Look at the second point (1) on the chart, which came on February 7th. It begins as a low point (1) and starts moving up to a point (2) high due about March 7th."
"But, on the fifth day of the up move, the market turns around and plummets down to make point (2) a low rather than a high point. Point (2) maintains its position relative to the green line, but it is a low point rather than a high point. _ This is what I call the inversion. This inversion can only happen on either side of point (1). From then on, the high/low rotation continues to the end of the series."
"I note that you have put a dotted circle around the second point (1). What does that mean?'
"That denotes what I call the in-between point. Obviously, the only way the inversion can occur is with an in-between point. This is an extra point that comes between point (1) and point (2). It causes the new series to invert its high/low rotation, which will continue until the next point (1). There is one other very important thing. Big moves tend to come on either side of point (1). Notice the big downmove after the point (1) high in February. This does not happen consistently at any other point."
"Jim, are you saying that every market has its own order, just as we see here and this order will continue forever into the future with this same discipline we see here?"
"Welles, this is true for every freely traded market (stocks or commodities) to which I have applied the Delta order. I believe it will continue just as you see it here forever into the future because the natural order upon which it is based never changes no matter how far one projects it into the future. But you will just have to prove this to yourself. "
"How is Gold different than, say T-Bonds, as far as the Delta order goes?"
"Just two things; the number of points in the series and the position of point (1) relative to the colored lines."
"This is totally amazing, Jim. Are there longer or shorter time frames for Delta?"
"Yes, what you have seen is what I call the intermediate Delta time frame. I have also discovered a Long-term Delta time frame. It operates exactly like what you see here except for the spacing of the colored lines."
"I believe there are other, as yet, undiscovered time frames. If so, the only difference will be the spacing of the four colored lines."
"Okay, Jim, now for the moment of truth. What are the colored lines? How are the colored lines determined?"
"The secret for every Delta time frame begins with these six words. Markets repeat directly or inversely every..."
When Jim told me the secret, I was even more amazed that it was so simple and so logical. Once you know it, you will know that is what it has to be.
-----------------------------------------------------------------------------------
The Delta turning points for gold, silver, U. S. Dollar Index, S & P 500 and crude oil are available through subscription to
THE ROSEN MARKET TIMING LETTER
www.wilder-concepts.com/rosenletter.aspx
By Ron Rosen
M I G H T Y I N S P I R I T
Ronald L. Rosen served in the U.S.Navy, with two combat tours Korean War. He later graduated from New York University and became a Registered Representative, stock and commodity broker with Carl M. Loeb, Rhodes & Co. and then Carter, Berlind and Weill. He retired to become private investor and is a director of the Delta Society International
Disclaimer: The contents of this letter represent the opinions of Ronald L. Rosen and Alistair Gilbert Nothing contained herein is intended as investment advice or recommendations for specific investment decisions, and you should not rely on it as such. Ronald L. Rosen and Alistair Gilbert are not registered investment advisors. Information and analysis above are derived from sources and using methods believed to be reliable, but Ronald L. Rosen and Alistair Gilbert cannot accept responsibility for any trading losses you may incur as a result of your reliance on this analysis and will not be held liable for the consequence of reliance upon any opinion or statement contained herein or any omission. Individuals should consult with their broker and personal financial advisors before engaging in any trading activities. Do your own due diligence regarding personal investment decisions.
© 2005-2019 http://www.MarketOracle.co.uk - The Market Oracle is a FREE Daily Financial Markets Analysis & Forecasting online publication.
Comments
scottjiang
08 Feb 10, 18:42
delta


Mr Rosen, can Delta be used to predict wars? And what's the result?



philo
11 Feb 10, 05:38
delta change of tune?


so where is the ever morphing chart of your big bad irregular flat that showed gold going to $670?




Only logged in users are allowed to post comments.
Register/ Log in