Lithium Commodity Investing - New Participants Positioned for Near Term Production & Supply Chain Fundamentals
Commodities
/
Metals & Mining
Mar 24, 2010 - 03:23 AM GMT


Currently lithium production supply and demand are relatively in balance, however the possibility of a lithium production supply deficit is realistic scenario as the problem with predicting demand is that no one actually knows just how enthusiastic developing trends will be. The future use of lithium in transportation as a preferred medium of energy storage, among other uses, has earmarks of going viral in the next couple decades. New entrants and the ramping up of production from existing producers is expected by some industry forecasts to keep supply in step with demand, but the fear of possible supply chain interruption is a motivator for major industrial end users to take preemptive measures and ensure they are strategically involved now.
What is not necessarily factored into the forecast assumptions is that there will not only be a "demand" but rather a "cultural push" that will forever change the future of transportation as we know it and a tight supply market carries risk for end industrial users of lithium. Capital investment now in the form of strategic partnerships are minimal to offtake partners in comparison to risk of loss by not taking action to protect the billions of dollars of sales in which lithium is an integral component, however what is minimal to major industrial manufacturers can translate to a windfall for shareholders of certain junior development lithium companies.
------ ------ ------ ------ ------ ------
Small Number of Miners and Split of the Pie - The market demand for lithium carbonate equivalents is currently close to 100K tonnes per annum and is supplied by the following split for market supply: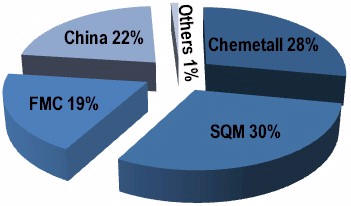 Figure 1: Source; Market Equities Research Group Q4/09 Report
------ ------ ------ ------ ------ ------
Necessity of Offtake Agreements for New Entrants
The current suppliers of lithium in the market place are few (see chart to the right) and new participants need the involvement of offtake partners, among other necessities, to exist as producers successfully.
Offtake agreements allow producers to sell portions of future production. An offtake agreement is normally negotiated prior to the construction of a facility in order to secure a market for the future output of the facility. These offtake partners could approach the existing majors for long term contracts but they have their own reasons to not want to deal with the existing companies and their participation in one or more juniors is what is going to make a difference for in bringing new entrants over the finish line and into production. it is a symbiotic relationship as lithium producers can't walk into the market blindly and think they are going to produce lithium and find a home for it as there is no spot market, there might be one in the future but today that's just not part of the equation.
List of recently announced strategic partnerships: • Galaxy Resources with Mitsubishi of Japan, • Canada Lithium with Mitsui of Japan, • Lithium Americas Corp. with Magna International Inc. and Mitsubishi Corp., • Lomiko Metals with Japan, Oil, Gas and Metals National Corporation, • Minera Santa Rita (non public) with Bollore and Eramet of France, • Orocobre with Toyoto TushoToyota Group of Japan, • Pan American Lithium with South Korean POSCO Pohang Iron and Steel Company.
A Canaccord Adams analyst noted the following on strategic partnerships of late "At the very least these partnerships are inexpensive hedges and levers for use against the lithium oligopoly but they should also be viewed as sincere expressions of a desire for new, diverse sources of lithium as end-users anticipate the penetration of e-cars well ahead of that perceived in North America".
------ ------ ------ ------ ------ ------ ------ ------ ------ ------ ------ ------ -----
Noteworthy New Participants Positioned for Near Term Lithium Production
The following companies are distinguished from other lithium juniors as they have made corporate announcements regarding intentions to engage in near term production and have followed up with action to support plans to actually and realistically come online near term. The mentioning of these companies is NOT an endorsement as certain ones have advantages over others and require in-depth analysis; some of these (without mentioning names) have substantial permitting issues to battle through, jurisdictional/political risk issues, and some even have serious questions about the actual economic viability due to the nature of their resource.
1) Orocobre Limited (ASX: ORE) (corporate website). Orocobre's Salar de Oloraz brine deposit in the Puna Region of Argentina is being touted as a near term large scale, low cost lithium-potash brine resource operation. Orocobre had joined forces with Toyoto Tusho to develop Salar de Oloraz, and expects to complete the Definitive Feasibility Study on the project in mid 2010, with initial commercial production starting in late 2011.
2) Simbol Mining Corp. (private company) (corporate website) has exclusive mineral rights contracts with geothermal developers. Information is guarded by Simbol as they are private however they are believed to be newly operational and actually producing lithium and growing.
3) Canada Lithium Corp. (TSX-V: CLQ) (corporate website) has initiated a prefeasibility study on its hard rock Quebec Lithium Project near Val d'Or, Quebec. CLQ.V has announced anticipated plans for mine construction in 2011. Canada Lithium Corp is currently completing a Pre-Feasibility Study for the development of the project that anticipates production of up to 19,200 tonnes of 99.5% lithium carbonate product annually, commencing around 2012.
4) Galaxy Resources Limited (ASX: GXY) (corporate website) is finalizing plans to establish a lithium carbonate chemical facility in Jiangsu Province, producing 17,000 tpa of lithium carbonate. We note none of this product is likely to enter the North American market and will be for internal consumption in China.
5) Reed Resources Ltd. (ASX: RDR) (corporate website) in JV with Mineral Resources Ltd. (ASX: MIN) have announced 2010 production start-up of hard rock project in Western Australia.
6) Western Lithium Corporation (TSX-V: WLC) (corporate website) has received approval for its plan of operation for its hectorite clay Kings Valley Lithium Project in Nevada.
Anticipated addition to list: See case study below on Pan American Lithium Corp. (TSX-V: PL) (US Listing: PALTF); Pan American is advancing the development of geothermal brines at Cierro Prieto, Baja California, Mexico with the goal of producing 5,000 tpy lithium carbonate. Pan American also possess nine salars in in Atacama Region III, Chile where surface water lakes offer quick and cost effective means to calculate an initial resource estimate, and offer quick access to a source that can be processed cost effectively. Pan American Lithium possesses a relatively short timeline into production and is considered to be positioned to be quicker to market than any other new lithium related projects in the market.
------ ------ ------ ------ ------ ------ ------ ------ ------ ------ ------ ------ -----
Forward Looking Demand for Lithium
Li-ion in automotive use to surge
Interest and demand in lithium minerals has increased significantly, driven by the increased importance and production of lithium-ion batteries as the next generation power source. Current global lithium demand (measured as Lithium Carbonate Equivalent (LCE)) is below 115,000 t – mostly in ceramics, glass and Li-Ion batteries in consumer electronics. This demand is estimated by numerous respected sources to grow to close to 300,000 t by 2020 with the bulk of the growth in lithium batteries driven by electric vehicles, however these estimates are an educated guess on the popularity of trends.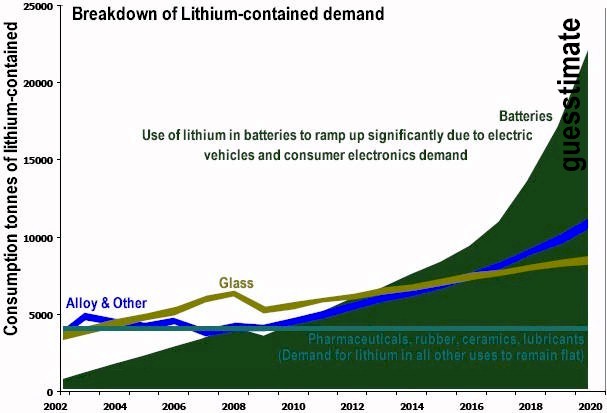 Figure 2. Actual and Forecasted Breakdown of Lithium-contained demand
Source: representation of known data and forward looking general consensus estimates/guesstimates
------ ------ ------ ------ ------ ------ ------ ------ ------ ------ ------ ------ ------
Electric Battery Development and Manufacturer Watch List
A123Systems (AONE-Q) Founded in 2001, A123Systems uses its proprietary Nanophosphate technology to design, develop, manufacture and sell advanced, rechargeable lithium-ion batteries and battery systems. Its family of products are used in many different segments including transportation, electric grid services and consumer markets for next-generation energy storage solutions. The company recently did a much-anticipated IPO on the NASDAQ and is already up more than 70% over its IPO price.
Electrovaya (EFL-T) With more than 150 patents issued and pending in SuperPolymer battery technology, Electrovaya provides clean battery technology for transportation, mobile computing, portable power and aerospace. Its SuperPolymer technology uses nanostructured lithium ion polymer technology that enables more energy storage in a smaller space allowing for smaller, lighter and more powerful applications.
Ener1 Inc. (HEV-Q) The company develops products related to fuel and solar cells for the consumer, industrial, and military markets. The company has several subsidiaries operating in different areas including NanoEner (developing nanotechnology-based products) and EnerFuel (developing fuel cell components). However, it's the ownership of EnerDel that is most relevant in the lithium space. EnerDel develops lithium power technologies and products for stored energy and battery power – primary cells (non-rechargeable), rechargeable cells, battery packs etc. EnerDel is providing the batteries for Volvo's prototype electric vehicle.
ZENN Motor Company (ZNN-V) ZENN (short for Zero Emission No Noise) Motor Company is an innovative manufacturer of electric vehicles. The company was founded in 2000, shipped its first electric vehicle in 2006 and went public in 2007 on the Toronto Venture Exchange. The company supplies its cars to more than 30 retailers in 20 states in the US and Canada. The ZENN car uses a technology which competes with lithium to power its battery – the EEStor's Electrical Energy Storage Unit (EESU) which is an ultra-capacitor based storage device used to power batteries for transportation and other applications.
BYD Company Ltd. (1211-HK) BYD is a Chinese manufacturer based in Shenzhen with established branches and offices in the US, Europe, Japan, South Korea, India, Taiwan and other regions. The company is organized in two groups – IT industry and auto industry. Its IT products include rechargeable batteries, chargers, electro acoustic components, connectors, micro electronics etc. The company entered the auto industry through its acquisition of Tsinchun Automobile Company Ltd. and now manufactures small, medium and high-end fuel, hybrid and all electric vehicles.
Industry Observation:
Attendance at last January's Lithium Supply & Markets conference held this year in Vegas was up 50% over last year, with most of the increment coming from Asian and European nations. ##
Related URL: http://madisonaveresearch.com/lithiummkt2010.htm
By James O'Rourke
Madison Avenue Research Group
http://madisonaveresearch.com/topgold2010.htm
© 2009 Copyright Madison Avenue Research Group- All Rights Reserved
Disclaimer: The above is a matter of opinion provided for general information purposes only and is not intended as investment advice. Information and analysis above are derived from sources and utilising methods believed to be reliable, but we cannot accept responsibility for any losses you may incur as a result of this analysis. Individuals should consult with their personal financial advisors.
© 2005-2019 http://www.MarketOracle.co.uk - The Market Oracle is a FREE Daily Financial Markets Analysis & Forecasting online publication.

Only logged in users are allowed to post comments.
Register/ Log in