Six Beaten Down ETF's in the Southern Hemisphere Investment Opportunities
Companies
/
Investing 2010
Jun 10, 2010 - 08:56 AM GMT


For the past two weeks, I've talked about exchange traded fund (ETF) bottom-fishing. First we looked at nine domestic sector ETFs, then last week we reviewed six opportunities in Europe.
The financial crisis is by no means over, of course. Many markets continue to worsen by the day. And I don't see any quick solutions for the economy.
So why talk about bargain-hunting?
Because even if now is not the time to buy, it is always the time to think. Planning ahead is crucial to investment success. Whether you like stocks, mutual funds, or ETFs, you need to get familiar with whatever you might buy.
Today I'm going to conclude this three-part series by giving you a few more international ETF names you should keep an eye on. They all did well in the good times, but have been demolished this year. Get to know these tickers now — before they start emerging from the rubble.
We'll pick up where we left off last week, with …
Beaten-Down ETF #16: iShares MSCI Australia (EWA)
Australia may be known as "the land down under," but for a long time its stock market was on top of the world. EWA is the easiest way for U.S. investors to buy into Australia. Anyone who did so back at the beginning of 2003 racked up a 285 percent profit by the end of 2007.
Australia provides the raw material that fuels China's growth.
Then 2008 hit. And EWA lost almost that entire five-year gain in roughly 15 months. More recently, it plunged 26 percent in about a five-week period from mid-April to mid-May.
Will Australian stocks ever come back? I think so. That's because the Aussies have a few advantages no one can take away that put them in the catbird seat. Two big ones are …
Massive deposits of natural resources, and
Geographical proximity to Asia.
As you know, China is growing like crazy and spurring the whole regional economy. And Australian companies supply much of the raw material for those shiny new towers popping up all over Asia. So I think EWA will come roaring back much sooner than North American or European ETFs.
Beaten-Down ETF #17: WisdomTree Pacific ex-Japan (DNH)
Another way to play Australia while adding a little more diversification is with a Pacific ex-Japan ETF. "Ex-" just means "without." So a Pacific ex-Japan fund covers the Pacific region, minus Japan.
What does this accomplish? Well, Japan is a big fish in a small pond, as far as stock markets go. If you allocate your holdings proportional with market value, Japanese stocks will distort your portfolio.
In the case of DNH, you end up with a fund that is mostly Australian stocks along with some New Zealand and Singapore exposure. DNH hasn't been around as long as EWA, but the performance patterns are generally similar.
Watch for a bottom in DNH.
Beaten-Down ETF #18: iShares MSCI Brazil (EWZ)
Beaten-Down ETF #19: Market Vectors Brazil Small-Cap (BRF)
Beaten-Down ETF #20: ProShares Ultra MSCI Brazil (UBR)
As you know, Brazil was one of the hottest emerging markets for years before falling along with most everything else in 2008. And the rollercoaster ride is still in motion for Brazil-focused ETFs. For example, EWZ fell more than 24 percent from 1/6/10 to 5/20/10 after gaining 121 percent in 2009.
Volatility or not, Brazil is not going to disappear. Quite the opposite: I expect Latin America's largest economy to stay on its leadership path.
Unlike already-developed Australia, Brazil still has a lot of room for internal growth. This is one of the reasons I like BRF. Its focus on smaller-cap Brazilian companies means it has less exposure to exports and more upside from Brazil's domestic growth.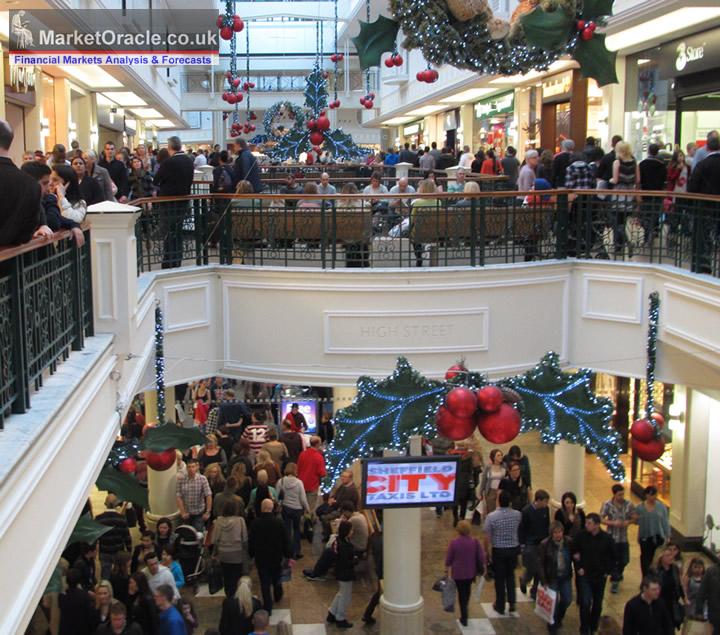 Brazil's growing middle class is driving internal consumption.
And if you want to double your bet on Brazil, look at UBR, a 2x leveraged ETF that gives you 200 percent of the daily performance of the same index (MSCI Brazil) EWZ tries to track. It's a new ETF and doesn't have much of a track record yet, but the underlying index is well known.
When the time is right, UBR should really fly. Keep in mind though, since profits and losses can pile up quickly, UBR is an aggressive tool for active traders.
Beaten-Down ETF #21: SPDR DB International TIPS (WIP)
Last summer I told you about ETFs that specialize in TIPS — Treasury Inflation-Protected Securities. These are government bonds that carry a special adjustment feature to keep up with inflation.
If you aren't concerned about inflation, you're not alone. Over the last few months many people have become more worried about deflation. As a result, TIPS and the ETFs that hold them have been drifting down. This is especially true in non-U.S. TIPS, which also face currency depreciation relative to the dollar.
Regardless of whether you think inflation or deflation is around the corner, it pays to know what's available …
WIP is an ETF that specializes in foreign government TIPS. Some of the top holdings come from the United Kingdom, France, Japan, Sweden, Germany, Turkey and Mexico.
WIP was slammed in May, dropping more than 7 percent from its early-month peak to its low point on May 20 — quite a plunge for an unleveraged bond fund!
I'm still not sure if we should expect inflation or deflation. Lately I'm starting to think we may get both. In any case, if the dollar retreats and inflation fears pick up again, WIP could explode higher.
Put it on your radar screen now and look for a chance to get in.
Are there other ETF bargains? Of course …
Over the last three weeks I've given you 21 names to watch. The list could be much longer. But I think these are all prime candidates to recover nicely when the economy improves.
When any such improvement will happen is, of course, the million-dollar question. For now, just keep your eyes on these ETFs. Timing will be everything.
Best wishes,
Ron
This investment news is brought to you by Uncommon Wisdom. Uncommon Wisdom is a free daily investment newsletter from Weiss Research analysts offering the latest investing news and financial insights for the stock market, precious metals, natural resources, Asian and South American markets. From time to time, the authors of Uncommon Wisdom also cover other topics they feel can contribute to making you healthy, wealthy and wise. To view archives or subscribe, visit http://www.uncommonwisdomdaily.com.
© 2005-2019 http://www.MarketOracle.co.uk - The Market Oracle is a FREE Daily Financial Markets Analysis & Forecasting online publication.

Only logged in users are allowed to post comments.
Register/ Log in