Snowden Won't Face Torture in the U.S. Maybe
Politics
/
US Politics
Jul 28, 2013 - 10:53 AM GMT


WATERBOARDING - MAYBE
US Attorney General Eric Holder in a letter released to 'Wall Street Journal' 26 July and dated 23 July, told his addressee, His Excellency the Minister of Justice of Russia that National Security Agency 'leaker' Edward Snowden would not face the death penalty. Holder also promised he would not be tortured—in a new bid by the Obama administration to persuade Russia not to grant Snowden asylum or refugee status.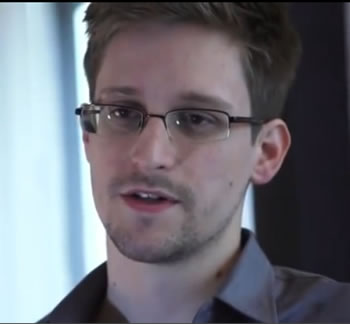 Holder magnanimously added that even if Snowden was charged with "additional, death penalty-eligible crimes" and found guilty he would not be executed. He said that Mr. Snowden's grounds for seeking asylum in Russia "are entirely without merit." Holder disputed Snowden's claim that he cannot travel because his US passport has been canceled. He said Snowden "is eligible for a limited validity passport good for direct return to the United States" - a one way trip to the US to face trial for treason.
Snowden may prefer Venezuela, Bolivia or Nicaragua if he can get there in an airplane that does not "disappear off the radar screen".
What Vladimir Putin does with his prize bargaining chip is the meat of dozens of press articles, but if Snowden ever did return to the USA on a one-way, one-use passport, for trial, he would be put away for a long time. What happened to Bradley Manning is his reference and warning.
A UK Guardian article said that more than 250 of America's most eminent legal scholars signed a letter protesting against Manning's treatment in military prison, contesting that the "degrading and inhumane conditions" Manning suffers are either legal or constitutional, and may even amount to torture. One of the signatories was Laurence Tribe, a Harvard professor considered America's foremost authority on constitutional law - who taught constitutional law to Nobel Peace prizewinner Barack Obama and was a key backer of Obama's 2008 presidential campaign. To make his protest, Tribe resigned from the Obama administration where he was a legal adviser in the justice department.
Manning is held in solitary confinement for 23 hours a day, checked every five minutes under a so-called "prevention of injury order" and stripped naked at night apart from a smock, in a 6-foot by 12-foot cell with 24/7 lighting "for his own protection".
RESPECT FOR THE RULE OF LAW
Obama made respect for the rule of law a supposed "cornerstone" of his administration, promising this when he entered the White House in 2009. He claimed he was going to end the excesses of the Bush administration's war on terror. Obama intensified them, as shown by the Manning and Snowden cases.
A major figure in US law, Professor Benkler told the 'Guardian': "It is incumbent on us as citizens and professors of law to say that enough is enough. We cannot allow ourselves to behave in this way if we want America to remain a society dedicated to human dignity and process of law."
This had no avail on the Nobel Peace prizewinner, resulting in the only conclusion possible. Manning's treatment was "a warning to future whistleblowers." The Obama administration's pitch is that war against Islamic fundamentalists or any other kind of terrorist makes it obligatory to use special wartime security measures. Times have changed and if you don't like it – too bad. Snowden is forewarned as to what awaits him if he is ever returned, against his will, to the US of Barack Obama.
Manning was charged and convicted of leaking thousands of confidential documents to WikiLeaks. After 7 months of solitary confinement, the 23-year-old was tried for computer fraud, theft of public records and willfully communicating classified information "to a person or persons not entitled to receive it". One additional charge against Manning that Eric Holder possibly appears to exclude in the Snowden affair, to curry favour with Putin, was the rare charge known as "aiding the enemy" – a capital offence for which the death penalty can be applied.
The defence strategy used by Manning is also a warning for Snowden, if through 'realpolitik' Putin decided to cash in his bargaining chip with Obama, and hand Snowden over to US "justice". Manning tried to argue that he leaked the documents because he "saw wrongdoing and had no other course of action". Manning also argued that he "did not want to be complicit in war crimes", and wanted to prompt worldwide debate and discussion about, as well as "reforms" of US national security.
These were terrible arguments. We can say they are in fact provocative, almost designed to make the enemy – The Nobel Peace prizewinner and his thugs – even more hysterical and vengeful.
CELLPHONE IN THE FRIDGE, PLEASE
Snowden's few interviews, most recently July 13 are held in a "secure place" somewhere in the many corridors and rooms of the transit area between the runway and passport control zone of Moscow's Sheremetyevo airport. At these interviews he asks reporters to turn off their cellphones and take the batteries out, but anybody using an e-mail account with any US service provide runs this risk:
http://news.cnet.com/8301-1357...
About the only way to prevent a cellphone, even turned off from not giving a "ping" needs wrapping in tinfoil or being placed in a so-called Faraday cage – a refrigerator if it is metal, can maybe suffice.
Ironically, the laptop-cellphone generation has shown how far public opinion has moved, by massively approving of Snowden, relative to users and consumers of official opinion peddled by government-friendly mass media. Major suppliers of fit-to-print vetted media, like the 'Washington Post' went so far as to call Snowden a narcissist, a traitor, to surrender, and to stop leaking information – while it felt obliged to show total schizophrenia or "balanced opinion" by also running an Op ed by Daniel Ellsberg, exposer of the Pentagon Papers. In it Ellsberg said that "NSA leaker Snowden made the right call" by spilling the beans and fleeing the country. Certainly in the US, the bulk of the paid professional pundit class says Snowden is a spy, a traitor, or worse.
This generational split is underlined by the pundits gurgling about the importance of the First Amendment and the Fourth Estate, larding their creaky copy with Thomas Jefferson quotes. This cuts no ice with persons living in the real world of today.
To be sure, turning anyone into a demigod is a bad idea, giving Snowden footballer 'celeb' status, but whistleblower-worship underscores the dangerous fault lines in society, especially strong in the US but in no way an exclusive American problem. The Manning and Snowden cases, the endless series of leaks and revelations about snooping and the bad taste of manipulation, or worse, left over by national terror events from 9 / 11 to the Boston Bombers and the exploding Mercedes 250 of Michael Hastings, make it a scary time to be American. The obsession with national security makes Americans even more insecure.
A drowning man will grab anything to keep from sinking. The cult of national security has soared far above and away from anything related to the Bearded One in an Afghan cave nearly 12 years ago, to become a monstrous obsession that feeds off itself. Snowden at least makes it impossible, now, to say the government is not monitoring our phone calls or Internet mails and site usage communications – whether we did anything wrong or not.
Guilt is presumed, like in any communist or Islamist police state. This is wrong.
The real problem is we shouldn't need to have a Snowden or Manning in the first case. Saying they are harming the war against Bin Laden is only another example of state hysteria and madness, and when the state has lost its head – things have to change.
By Andrew McKillop
Contact: xtran9@gmail.com
Former chief policy analyst, Division A Policy, DG XVII Energy, European Commission. Andrew McKillop Biographic Highlights
Co-author 'The Doomsday Machine', Palgrave Macmillan USA, 2012
Andrew McKillop has more than 30 years experience in the energy, economic and finance domains. Trained at London UK's University College, he has had specially long experience of energy policy, project administration and the development and financing of alternate energy. This included his role of in-house Expert on Policy and Programming at the DG XVII-Energy of the European Commission, Director of Information of the OAPEC technology transfer subsidiary, AREC and researcher for UN agencies including the ILO.
© 2013 Copyright Andrew McKillop - All Rights Reserved Disclaimer: The above is a matter of opinion provided for general information purposes only and is not intended as investment advice. Information and analysis above are derived from sources and utilising methods believed to be reliable, but we cannot accept responsibility for any losses you may incur as a result of this analysis. Individuals should consult with their personal financial advisor.
© 2005-2019 http://www.MarketOracle.co.uk - The Market Oracle is a FREE Daily Financial Markets Analysis & Forecasting online publication.

Only logged in users are allowed to post comments.
Register/ Log in