Paranoia Deepens in US as Cyber-attacks Prepare Post-Election Tumult
Politics
/
Cyber War
Nov 08, 2016 - 01:47 PM GMT


Paranoia makes whole populations manipulable. Over time, crisis after crisis, it builds globalism and creates cultural homogenization.
Just today, WikiLeaks claimed it had been hit with a Distributed Denial of Service (DDoS) attack, supposedly to prevent it from distributing additional information that would prove negative to the Clinton camp.
This is part of a much larger paranoiac atmosphere. Paranoia is running rampant in US federal elections. We recognize the paranoia because we've covered the trends that cause it for years.
This elite-sponsored narrative has deep roots. As we've shown it was painstakingly prepared throughout 2016. Most notable was the constant evolution and deepening of the so-called war on terror and its extension into the internet.
In Europe, the "war on terror" has provided justification for sending millions of Muslims into Europe where they are causing increasing havoc. In the US, the foundational elements of increased paranoia also stem from "terrorism", but have been played out most recently via the US presidential election.
In Europe, it is immigration that caused terrible, nation-splitting paranoia. In the US, the choice between Hillary and Trump has fractured the US body politic in ways that may not be reparable.
Ordinarily we'd be happy to see nation-states beginning to shatter. But in this case, the disintegration of nation-states is an apparently purposeful exercise designed to create ever-larger global regions of control.
Paranoia has been pumping for months with ever-heightening effect. The narrative prominently includes supposed Russian interferences with the election and even with voting. The Clinton camp has accused Russia and Putin of leaking emails intended to embarrass the Clinton campaign to WikiLeaks.
And just today, the WikiLeaks report heightened the paranoia even more. In addition to WikiLeaks, the UN was supposedly hacked as well, but there is little to confirm those reports.
WikiLeaks claims have been debunked by Twitter itself. CSO Online reports that Twitter went dark for about 30 minutes on Monday morning and this sparked increasingly heightened – paranoiac – reports throughout the day.
The reports are certainly understandable given an widespread outage in October that has actually been attributed to a DDoS attack.
More:
Monday's outage wasn't anything malicious, by all accounts it was a technical error caused by misconfigured BGP routes. If you're not familiar, BGP – or Border Gateway Protocol – helps direct web traffic.

… During October's outage, the route between a user's computer and Twitter.com was flooded with so much traffic, that DNS servers (the systems that coordinate how your computer reaches a given website) couldn't handle it all.

… [But] early Monday morning, an engineer somewhere likely re-configured a router and accidentally removed the path to Twitter … In a status update, Twitter says engineers are investigating the outage
The matter was further complicated by claims via the "New World Hackers" that in fact the outage was DDoS related, and that the group was responsible. No proof has been made public, only vague claims. But such claims contribute to yet further paranoia.
Of course this paranoia is perfect and follows the traditional modus operandi of the elites which almost always involves them; creating a problem, inciting a reaction, and finally ends with them swooping in with a solution to save the day.
In this case, the problem is a "cyber war" which they will put a stop to with their newfound control of the internet. Plus they will get to kill several birds with one stone as this will also enable them to go on an alternative media witch hunt under the guise of fighting "cyber terrorism".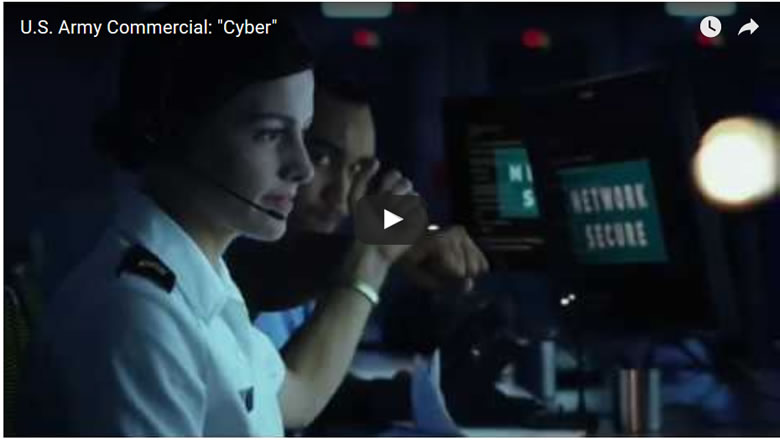 In fact, one can make an argument – as stated above – that the main result of the American election will be advancement of a general and festering suspicion that will persist well-beyond the end of the campaign.
Everything about these elections has contributed to a heightening of tension. Hillary's campaign has taken an adversarial stance toward the internet and its alternative media. She has all but stated she intends to start a war with Russia and perhaps Iran as well. Her economic policies are destabilizing despite stock markets' apparent approval of them.
Trump began his campaign by saying negative things about Mexicans and vowing to build a wall. Since then his political prescriptions have varied wildly and his off-the-cuff remarks have alienated – and even terrified – as well as charmed. For millions in the US in contravention to stated immigration regulations, Trump's anti-immigrant stance is panic-making. Paranoia may not even be a strong enough word.
Whoever wins tomorrow, the main result will be a heightening of the disturbing and destabilizing trends we follow and analyze. The paranoia will pursue either candidate into office and further expand and deepen. Trump may be seen as a slightly more soothing candidate currently but nobody really knows who Trump is or how he will react to winning the most powerful political office in the world.
Hillary meanwhile is a virtual template for our Shemitah and Jubilee Trends analysis. As Secretary of State she left a trail of violence and war throughout the Middle East. So you can expect ongoing economic and military chaos as part of a Hillary presidency. If Trump wins, the economic and market carnage could be just as deep and even more immediate.
We'll follow the elections closely tomorrow in order to generate more specific forecasts depending on the winner. The trends are evident to us given our regular coverage of them and we have profited considerably by understanding their impacts in advance. Much of this information is developed and presented in our TDV newsletter, to which you can subscribe here.
We're experiencing an influx of subscribers with a need to be informed, as you can certainly understand. As 2016 turns into 2017, that need will grow even more acute. I hope you'll join us both to protect yourself and your family and hopefully to make significant profits with us as many others have in the recent past.
Additionally, on election day only, Anarchapulco, the world's largest anarcho-capitalist conference is offering a nearly 50% discount for those who register with bitcoin… it's our small way of trying to have something good happen tomorrow. You can see more here.
Anarcho-Capitalist. Libertarian. Freedom fighter against mankind's two biggest enemies, the State and the Central Banks. Jeff Berwick is the founder of The Dollar Vigilante, CEO of TDV Media & Services and host of the popular video podcast, Anarchast. Jeff is a prominent speaker at many of the world's freedom, investment and gold conferences as well as regularly in the media.
© 2016 Copyright Jeff Berwick - All Rights Reserved Disclaimer: The above is a matter of opinion provided for general information purposes only and is not intended as investment advice. Information and analysis above are derived from sources and utilising methods believed to be reliable, but we cannot accept responsibility for any losses you may incur as a result of this analysis. Individuals should consult with their personal financial advisors.
© 2005-2019 http://www.MarketOracle.co.uk - The Market Oracle is a FREE Daily Financial Markets Analysis & Forecasting online publication.

Only logged in users are allowed to post comments.
Register/ Log in