The American Crisis - Common Sense 2017
Politics
/
US Politics
Jan 17, 2017 - 11:09 AM GMT


Thomas Paine was born in 1737 in Britain. His first thirty seven years of life were pretty much a series of failures and disappointments. Business fiascos, firings, the death of his first wife and child, a failed second marriage, and bankruptcy plagued his early life. He then met Benjamin Franklin in 1774 and was convinced to emigrate to America, arriving in Philadelphia in November 1774. He thus became the Father of the American Revolution with the publication of Common Sense, pamphlets which crystallized opinion for colonial independence in 1776.
The first pamphlet was published in Philadelphia on January 10, 1776, and signed anonymously "by an Englishman." It became an instantaneous sensation, swiftly disseminating 100,000 copies in three months among the two and a half million residents of the 13 colonies. Over 500,000 copies were sold during the course of the American Revolution. Paine published Common Sense after the battle of Lexington and Concord, making the argument the colonists should seek complete independence from Great Britain, rather than merely fighting against unfair levels of taxation. The pamphlets stirred the masses with a fighting spirit, instilling in them the backbone to resist a powerful empire.
It was read aloud in taverns, churches and town squares, promoting the notion of republicanism, bolstering fervor for complete separation from Britain, and boosting recruitment for the fledgling Continental Army. He rallied public opinion in favor of revolution among layman, farmers, businessmen and lawmakers. It compelled the colonists to make an immediate choice. It made the case against monarchy, aristocracy, tyranny and unfair taxation, offering Americans a solution – liberty and freedom. It was an important precursor to the Declaration of Independence, which was written six months later by Paine's fellow revolutionaries.
Paine's contribution to American independence 241 years ago during the first American Fourth Turning cannot be overstated. His clarion call for colonial unity against a tyrannical British monarch played a providential role in convincing farmers, shopkeepers, and tradesmen reconciliation with a hereditary monarchy was impossible, and armed separation was the only common sense option. He made the case breaking away from Britain was inevitable, and the time was now. Armed conflict had already occurred, but support for a full-fledged revolution had not yet coalesced within the thirteen colonies. Paine's rhetorical style within the pamphlets aroused enough resentment against the British monarchy to rally men to arms, so their children wouldn't have to fight their battles.
"I prefer peace, but if trouble must come, let it be in my time that my children may know peace." – Thomas Paine
Paine did not write Common Sense or The American Crisis pamphlets for his contemporaries like John Adams, Samuel Adams, Jefferson, Madison, or Franklin. These intellectual giants were already convinced of the need to permanently break away from the British Empire and form a new nation. Paine wrote his pamphlets in a style understandable to the common man, rendering complex concepts intelligible for the average citizen. Paine seized this historic moment of crisis to provide the intellectual basis for a republican revolution. To inspire his citizen soldiers, George Washington had Paine's pamphlets read aloud at their encampments.
"These are the times that try men's souls: The summer soldier and the sunshine patriot will, in this crisis, shrink from the service of their country; but he that stands it now, deserves the love and thanks of man and woman. Tyranny, like Hell, is not easily conquered; yet we have this consolation with us, that the harder the conflict, the more glorious the triumph. What we obtain too cheap, we esteem too lightly: it is dearness only that gives everything its value. Heaven knows how to put a proper price upon its goods; and it would be strange indeed if so celestial an article as freedom should not be highly rated." – Thomas Paine – The American Crisis
The wealthy landowners and firebrands who comprised the Continental Congress leadership were not the audience Paine was trying to sway. They were focused on how a Declaration of Independence would affect the war effort. They were deficient in making their case to the less informed populace.
Without public support and volunteers to fight the Redcoats, the revolution would have failed. Paine's indispensable contribution to our country's independence was initiating a public debate and disseminating ideas about independence among those who would need to do the fighting and dying if independence was to be achieved.
Paine was able to synthesize philosophical enlightenment concepts about human rights into common sense ideas understood by ordinary folks. Paine was not a highly educated intellectual and trusted the common people to make sound assessments regarding major issues, based upon wisdom dispensed in a common sense way. He used common sense to refute the professed entitlements of the British ruling establishment. He used common sense as a weapon to de-legitimize King George's despotic monarchy, overturning the conventional thinking among the masses.
Paine was able to fuse the common cause of the Founding Fathers and the people into a collective revolutionary force. Even though their numbers were small, Paine convinced them they could defeat an empire.
"It is not in numbers, but in unity, that our great strength lies; yet our present numbers are sufficient to repel the force of all the world" – Thomas Paine, Common Sense
Paine didn't know he was propelling the American Revolution Fourth Turning towards its successful climax when he wrote those pamphlets. His use of the term Crisis as the title to his second group of pro-revolutionary pamphlets displayed his grasp of the mood in the colonies toward the existing social order. The majority of the 2.5 million people living in the 13 colonies in 1776 were native born. Their loyalty to a distant monarch, treating them with contempt and taxing them to support his far flung empire, had been waning as time progressed. They were ready to shed the cloak of oppression and Paine gave them the rationale for doing so.
The American Revolution Crisis was ignited by the fiery Prophet Generation leader Samuel Adams with the provocative Boston Tea Party in 1773. The colonial tinderbox was ignited as Adams' committees of correspondence rallied resistance against the Crown and formed a political union among the 13 colonies. After the battles of Lexington & Concord, arming of militias and the formation of the Continental Army under command of George Washington, the regeneracy was at hand.
Paine, as a Liberty Generation nomad, did what his generation was born to do – be a hands on, pragmatic, get it done leader. His vital contribution to the revolution was rousing the colonists with the toughness, resolution, and backbone to withstand the long difficult trials ahead. He, along with other members of his generation – George Washington, John Adams, and Francis Marion, did the heavy lifting throughout the American Revolution.
They knew they would hang if their labors failed, but the struggle for liberty against a tyrannical despot drove them forward against all odds. Paine's pamphlets, followed shortly thereafter by the Declaration of Independence, marked the regeneracy of the first American Fourth Turning, as solidarity around the cause of liberty inspired by brave words and valiant deeds, propelled history towards its glorious climax at Yorktown.
When you're in the midst of a Fourth Turning it is hard to step back and assess where you are on a daily basis. This Fourth Turning began in September 2008, with the global financial implosion created by the Fed and their Wall Street puppet masters. We have just achieved the long awaited regeneracy as Trump has stepped forth as the Grey Champion to lead a revolution against the corrupt tyrannical establishment.
The election of Trump did not mark the end for the Deep State, but just the beginning of the end. Just as Paine's Common Sense and the Declaration of Independence denoted the beginning of a long string of bloody trials and tribulations, Trump's ascendency to the presidency has marked the beginning of a battle – with the outcome dependent upon our response to the clashes ahead.
The regeneracy spurred by Thomas Paine and the nation's Founding Fathers in 1776 was followed by five years of ordeal, misery, misfortune, bloody routs, and numerous junctures where total defeat hung in the balance. Lesser men would have abandoned the cause during the dark bitter winter at Valley Forge in 1778.
The shocking victory by Trump has revealed the depth of corruption among the corporate mass media, both political parties, surveillance agencies, and shadowy Deep State moneyed players behind the scenes. The ivory tower D.C. politicians, their entitlement culture, blatant corruption, vile disregard for the Constitution, and complete disregard for the plight of average Americans living outside their bastions of liberal elitism (NYC, L.A., S.F., D.C., Chicago), have shown their true colors since November 8.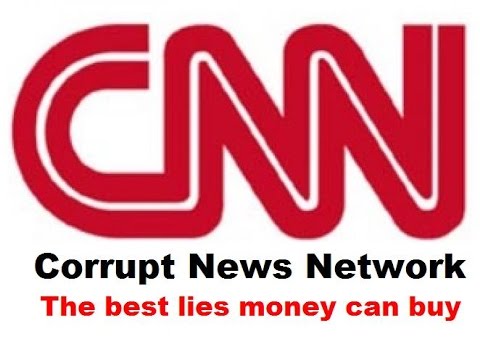 Trump utilized the same populist messaging invoked by Paine in his Common Sense pamphlets during his unorthodox presidential campaign. He mobilized the large alienated silent majority who has been left behind as the globalists, corporatists, and militarists reaped the rich rewards of a growing corporate fascist surveillance state. Average Americans in flyover country watched as the fetid swamp creatures in the mainstream media, along with debased political establishment hacks, Hollywood elites, left wing billionaires, and so called social justice warriors coalesced behind a criminal establishment candidate. The out of touch elite have controlled the government for decades, treating the country and its people like a two dollar whore.
Just as Paine hit a nerve among the great unwashed masses, Trump united blue collar workers, small business owners, family men, working mothers, guns rights champions, disaffected conservatives, realistic libertarians, disaffected millennials and various anti-establishment types sick and tired of the status quo. He gave voice to the little man with his in your face populist rhetoric against the corrupt dominant elites.
His plain spoken, aggressive, no holds barred, pugnacious approach to crushing his enemies rallied millions to his cause. The Make America Great Again revolution has only just begun and the violent, vitriolic pushback from the vested interests are only the opening volleys in this Second American Revolution. The entrenched Deep State establishment will concede nothing. Tyranny will not be defeated without bloodshed.
"Power concedes nothing without demand. It never did and it never will. Find out just what people will submit to, and you have found out the exact amount of injustice and wrong which will be imposed upon them; and these will continue until they are resisted with either words or blows or both. The limits of tyrants are prescribed by the endurance of those whom they oppress." – Thomas Paine
The same common sense Paine used to argue against a tyrannical, oppressive hereditary monarchy applies today when judging our corrupt, authoritarian, co-opted government. His themes of society as a blessing, government as evil, and revolution as inevitable are as applicable today as they were 241 years ago. As we approach Trump's inauguration it has become clear the ruling elite feel threatened and are using their control of the media, intelligence services, military, and financial system to try and undermine his presidency before it begins.
As their fake news propaganda falls on the deaf ears of disgusted Americans, their next ploy will be violence, war or assassination. The vested interests have no intention of relinquishing their power and wealth, just as King George and his Parliament had no intention of allowing the colonies to form an independent republic.
If you thought voting Trump into the office of the president constituted a victory, you are badly misreading historical precedent and the inevitable paths of Fourth Turnings. The fight is just beginning. The leftist social justice warriors, their wealthy elite puppeteers, the neo-con military industrial complex warmongers, globalists, multi-culturists, and surveillance state apparatchiks have all made it clear they will violently and rhetorically, through their corporate media mouthpieces, resist Trump and his common man revolution.
I don't know if the normal people who supported Trump realize how abnormal, deviant, and despicable their opponents are. Blood will be spilled. Violence will beget violence. The country is already split and the divide will only grow wider. Someone will win and someone will lose. Our choices will matter.
"The seasons of time offer no guarantees. For modern societies, no less than for all forms of life, transformative change is discontinuous. For what seems an eternity, history goes nowhere – and then it suddenly flings us forward across some vast chaos that defies any mortal effort to plan our way there. The Fourth Turning will try our souls – and the saecular rhythm tells us that much will depend on how we face up to that trial. The saeculum does not reveal whether the story will have a happy ending, but it does tell us how and when our choices will make a difference." – Strauss & Howe – The Fourth Turning
In Part Two of this article I will try to show how Paine's Common Sense, even though written three generations ago, has essential pertinence during these troubled times of our current Fourth Turning.
Join me at www.TheBurningPlatform.com to discuss truth and the future of our country.
By James Quinn
James Quinn is a senior director of strategic planning for a major university. James has held financial positions with a retailer, homebuilder and university in his 22-year career. Those positions included treasurer, controller, and head of strategic planning. He is married with three boys and is writing these articles because he cares about their future. He earned a BS in accounting from Drexel University and an MBA from Villanova University. He is a certified public accountant and a certified cash manager.
These articles reflect the personal views of James Quinn. They do not necessarily represent the views of his employer, and are not sponsored or endorsed by his employer.
© 2016 Copyright James Quinn - All Rights Reserved
Disclaimer: The above is a matter of opinion provided for general information purposes only and is not intended as investment advice. Information and analysis above are derived from sources and utilising methods believed to be reliable, but we cannot accept responsibility for any losses you may incur as a result of this analysis. Individuals should consult with their personal financial advisors.
© 2005-2019 http://www.MarketOracle.co.uk - The Market Oracle is a FREE Daily Financial Markets Analysis & Forecasting online publication.

Only logged in users are allowed to post comments.
Register/ Log in