What are Stablecoins, Stable Coins or Stable Tokens about?
Currencies
/
BlockChain
Jan 03, 2019 - 04:27 PM GMT

It is no secret that the crypto market has taken a serious hit this year in terms of the decline of crypto prices across the board - although fundamentally the crypto market is stronger than ever before, measured by the number of crypto projects that have made great progress in terms of product development, etc. - regardless of the percentage of failures (real or perceived).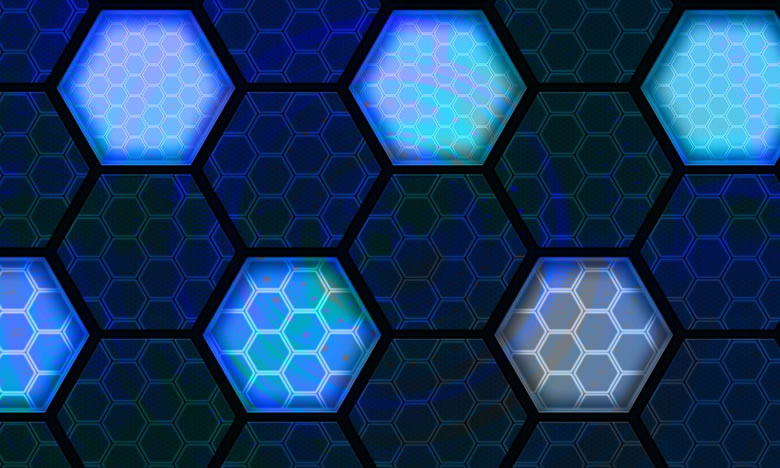 Now this crypto bear, crypto winter or whatever you prefer to call it has given rise to stablecoins - crypto tokens that supposedly help to provide stability in the crypto market. So let's dive into it and see what these tokens are all about.You might be shocked by what you discover...
What are stablecoins?
When asked this question, you can expect to receive different answers and among the better answers will probably include that stable coins are crypto tokens that are tied to an asset, help to maintain purchasing power and reduce exposure to price instability or volatility.
Tied to an asset? Yes, some stablecoins are tried to an asset, but others are not. E.g. algorithmic stable coins are tied to an algorithm. Maintains purchasing power? Where exactly? E.g. how is well-known USD-backed stablecoin, Tether (USDT), protecting your purchasing power when Bitcoin (BTC) shots up in price?
With the above in mind, a better answer would be to say that a stable coin maintains a stable price relative to other assets. Allow me to explain...
Most so called stable coins are centered or backed by the US Dollar (USD) - the same currency that lost about 95% of its value over the last 100 years or so due to reckless policies across the board.
The last straw was when reckless, in-your-face monetary policies such as quantitative easing (QE) and government financial bailouts to the "fat cats" - who caused all of the problems in the first place - surfaced. This is the main reason why Bitcoin and many other cryptos were born to give people access to better alternatives - to for one help protect the purchasing value of their money's worth.
Now one can whine about the sharp decline in the price of Bitcoin over the last year or so - predominantly on the back of an orchestrated attack on cryptos by the very same "fat cats", but the fact of the matter remains that Bitcoin has so far maintained purchasing power much better than the USD. In fact, those who have held Bitcoin throughout the price volatility seen since its inception in 2009 have seen a strong growth in purchasing power. This while the dollar has continued to buy less and less.
It should be clear that the dollar is not stable. Whenever the US wants to prove a point, they simply drive the price of USD up or down. Yet, somehow USD backed stablecoins are deemed to be stable and the "fix" for price stability in the crypto market. This is despite the fact that it doesn't maintain a stable price relative to other assets as a stable coin is supposed to do.
The primary worth of a stablecoin such as Tether (USDT) is to transfer value expressed in USD back and forth in the crypto market without it fluctuating (or by much for that matter). E.g. it helps traders who want to profit from the volatility the crypto market provides, but who don't wish to keep their profits in crypto due to falling crypto prices.
Beyond this, if you are not a trader or don't need it for the purpose specified, it is probably best to outright hold USD as there is counterparty risk attached to holding coins that are supposedly backed by something. What are the best or true stable coins?
The best or true stable coins are those crypto tokens who allow you to transfer value from point A to B without it fluctuating, maintaining a stable price relative to other assets.
One of the the best examples of such stable coins are probably hard-asset backed stable coins. e.g. gold backed stable coins. Gold has pretty much held its purchasing power for a long time, despite price fluctuations. Throughout the last 2000 years or so - and still applicable today, 1 gram of gold can roughly buy about 10 loaves of bread.
This stability that gold provides as a currency makes gold backed stablecoins true stable coins. Market arbitrage helps to reach market equilibrium that in turn pretty much keep the prices of such gold backed tokens at the spot price of gold, regardless of the currency used. This gives rise to a stable coin that is stable in various currencies, meeting the requirement for a stablecoin to maintain a stable price relative to other assets. What are the pros and cons attached to stablecoins?
There is always counterparty risk involved when it comes to stablecoins as it comes at best with the promise of being backed by something. This is true considering that all guarantees given are only as strong as those that give the guarantees. History is filled with examples where something that is supposedly backed by something of value failed to deliver when push came to shove.
Stablecoins will not protect your purchasing power in a rising crypto market. In fact, it will do the exact opposite. However, some will allow you to move value from point A to B without fluctuations (as described in the user case involving tether above).
If you have no intention of doing the latter, it is better to remove the counterparty risk mentioned altogether by holding the USD or whatever supposedly backs a given stablecoin - directly. In terms of gold, it means to hold physical gold in hand - not even to have it stored where somebody else besides you have access to it.
By Travis Bard
Copyright 2019 © Travis Bard - All Rights Reserved
Disclaimer: The above is a matter of opinion provided for general information purposes only and is not intended as investment advice. Information and analysis above are derived from sources and utilising methods believed to be reliable, but we cannot accept responsibility for any losses you may incur as a result of this analysis. Individuals should consult with their personal financial advisors.
© 2005-2019 http://www.MarketOracle.co.uk - The Market Oracle is a FREE Daily Financial Markets Analysis & Forecasting online publication.

Only logged in users are allowed to post comments.
Register/ Log in