An Urgent Message to All Conservatives, Right-Wingers and Patriots
Politics
/
US Politics
Jan 10, 2021 - 06:12 PM GMT

For the past ten months on social-distance-media, every time someone dared to raise concerns about the Covaids insanities and inconsistencies, they were instantly accused of being right-wing Trumpist conservatives. Or conspiracy theorists. All of which are apparently the same thing.
Worried about the effects of a vaccine with a rate of adverse reactions already 50x higher than a flu shot? You must be a denialist reactionary. A CONSERVATIVE! Gasp.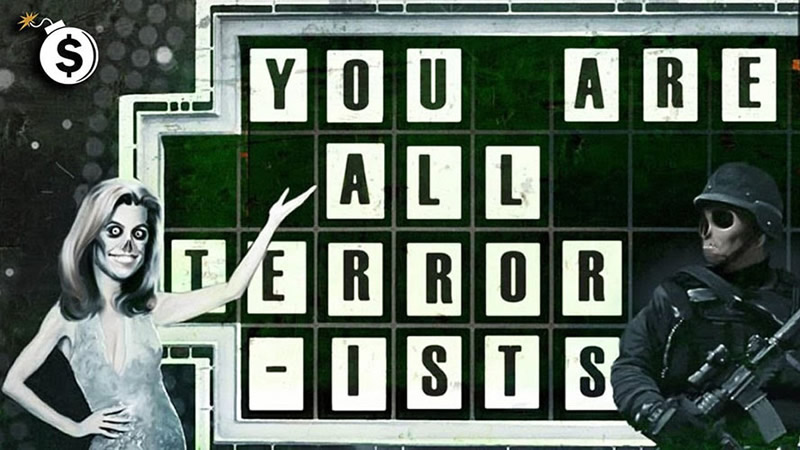 A quick look at definitions
American conservatism is a broad system of political beliefs in the United States that is characterized by respect for American traditions, republicanism, support for Judeo-Christian values, moral absolutism, free markets and free trade, anti-communism, individualism, advocacy of American exceptionalism, and a defense of Western culture from the perceived threats posed by socialism, authoritarianism, and moral relativism. In the UK, the Conservative Party has traditionally campaigned for free markets, low taxation and individual liberty.
But actually, when you dig deeper, conservative comes from the Latin conservare, which can be translated as "to keep intact" or "to preserve or maintain." Whereas liberalism, as formulated by its originators in the 17th and 18th centuries, emphasizes the liberty of individuals.
By these definitions, liberal and conservative are not mutually exclusive. If you currently live in a liberal society — that is, one that upholds the ideals of liberalism — and you want to keep things that way, one could reasonably describe you as simultaneously liberal and conservative without any contradiction.
So, when did conservatives become racist terrorists?
Was it when the mainstream media started spreading the narrative that conservatism is a destructive system promoting inequality and prejudice founded on deception? That it is incompatible with democracy, prosperity, and civilization in general, and has no place in Schwab's "new reset world"?
I don't know who wrote the following, but it's bang on the money:
"You can't justify this insanity. We have become a nation that has lost its collective mind.
We see other countries going Socialist and collapsing, but it seems like a great plan to us.
Somehow it's un-American for the census to count how many Americans are in America.
People who say there is no such thing as gender are demanding a female President.
Universities that advocate race equality, discriminate in favor of African-Americans.
Some people are held responsible for things that happened before they were born, and other people are not held responsible for what they are doing right now.
Criminals are caught-and-released to hurt more people, but stopping them is bad because it's a violation of THEIR rights.
People who have never owned slaves should pay slavery reparations to people who have never been slaves.
After legislating gender, if a dude pretends to be a woman, you are required to pretend with him.
People who have never been to college should pay the debts of college students who took out huge loans for their degrees.
Immigrants with tuberculosis and polio are welcome, but you'd better be able to prove your dog is vaccinated.

We are clearly living in an upside-down world where right is wrong and wrong is right, where moral is immoral and immoral is moral, where good is evil and evil is good. Wake up America."
And if you think this is just true for America, better think again, fast.
It doesn't matter if you label yourself an anarchist-capitalist, or voluntaryist, or agorist. Someone who has no interest in politics. If the Ruling Party gets a whiff of free-thinking anti-state and statism behavior YOU ARE A TERRORIST AND WILL BE IN DEEP DOO-DOO.
Do not miss today's video for one of the most important warnings I have ever given.
Anarcho-Capitalist. Libertarian. Freedom fighter against mankind's two biggest enemies, the State and the Central Banks. Jeff Berwick is the founder of The Dollar Vigilante, CEO of TDV Media & Services and host of the popular video podcast, Anarchast. Jeff is a prominent speaker at many of the world's freedom, investment and gold conferences as well as regularly in the media.
© 2021 Copyright Jeff Berwick - All Rights Reserved Disclaimer: The above is a matter of opinion provided for general information purposes only and is not intended as investment advice. Information and analysis above are derived from sources and utilising methods believed to be reliable, but we cannot accept responsibility for any losses you may incur as a result of this analysis. Individuals should consult with their personal financial advisors.
© 2005-2019 http://www.MarketOracle.co.uk - The Market Oracle is a FREE Daily Financial Markets Analysis & Forecasting online publication.

Only logged in users are allowed to post comments.
Register/ Log in