Prepare Your Finances for 2009
Personal_Finance
/
Money Saving
Jan 02, 2009 - 01:40 PM GMT

Happy New Year!
Amber Dakar writes: Now that 2008 is one for the history books, it's time to set our sights on 2009. And because what lies ahead for us is unforeseen, it's best to take the necessary actions now to be prepared for the unexpected. Therefore, let's spend a few minutes to go over the "must-do" personal finance actions for 2009.
To Begin, Let Me Ask You 9 Questions:
Do you know your debt-to-income ratio?
Do you know your bank's rating?
Do you have at least 3 to 6 months of savings stashed away for those unexpected emergencies?
Are you taking steps now to help pay for your child's or grandchild's college education?
Are you receiving all the discounts available on your home owner's policy?
Are you taking full advantage of the Zero Percent Capital Gains tax rate this year?
Are you planning to obtain Long-Term Care Insurance?
Do you have an up-to-date Will, Advance health care directive and Power Attorney?
Do you have adequate Life insurance?
If you answered these questions with confidence, then give yourself a pat on the back, you have a high personal financial awareness level. If you faltered on one or two questions, don't worry, considering and acting on these 9 steps for 2009 will get you on the right track.
9 Steps to Put You On The Right Track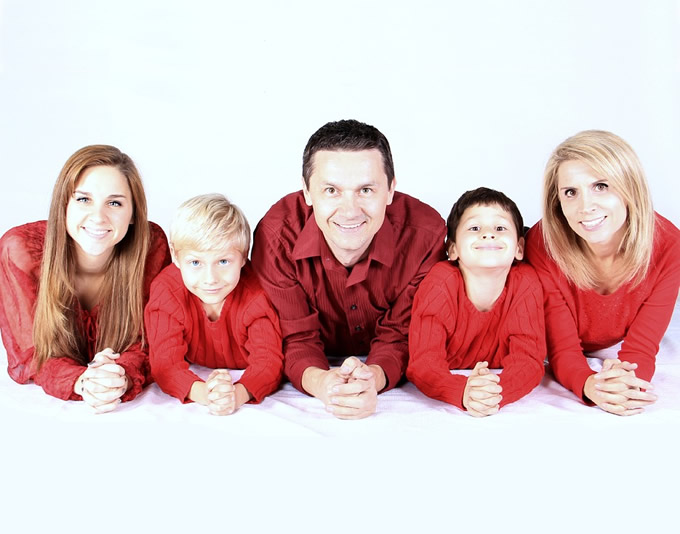 The beginning of the year is the perfect time to get your finances on track.
#1 — How to calculate your debt-to-income ratio.
Your debt-to-income ratio reveals your financial soundness. Monitoring your ratio also helps to avoid "creeping indebtedness." If you're seeking to obtain a loan for a home, vehicle or business, lenders look at this ratio when they're considering extending a line of credit.
To calculate your ratio, just follow these three steps:
Step 1. Add up your total monthly gross income . That could include your income from an employer, bonuses, tips, commissions, government benefits, child support, alimony and interest and dividends accruals.
Step 2. Add up your total monthly debt payments . Needless to say, that includes your mortgage payments, your car payments and any minimum payments you make on your credit cards. It does NOT include your taxes or utilities.
Step 3. Divide your debt payments by your monthly income.
According to the University Credit Union, a debt-to-income ratio of 36 percent or less is what most individuals should aim for. It's an indication to lenders that you have disciplined spending habits and are credit-worthy.
Be sure to recalculate your ratio once each year or whenever you face a significant life event, such as a death in the family, a divorce, a change in jobs, etc.
To see the formula, a worksheet example and the various percentage categories you may fall in, visit my Personal Finance Corner webpage by clicking here .
#2 — How to find your bank's safety rating.
In today's economic environment, savers and investors should continue to save and invest prudently. That means seeking the safest and most liquid havens for their money, such as banks with a financial strength rating of B+ or better, 3-month Treasury bills and treasury-only money market funds.
So, how can you find out your bank's rating? Visit TheStreet.com Ratings Screener and enter the name of your bank and the state that it's located. Then you can view its current rating.
#3 — Your Emergency Savings Account.
Year
Ending balance with
$150/mo contributions
1
$1,817.59
2
$3,674.10
3
$5,570.34
At any time you could get saddled with unexpected expenses. So you should aim to have at least 3-6 months of income in the bank for those unpredictable times.
One simple way to build a nice nest-egg with little effort: Set up an automatic funds transfer from your checking to your savings account with your financial institution.
Saving $150 per month at an interest rate of just over 2 percent compounded monthly for the next three years will result in a savings of $5,570.34. And remember you can adjust the amount you're able to save each month to fit your lifestyle.
#4 — Saving for a college education.
I know in these difficult times it may feel nearly impossible to save for a child's or grandchild's college tuition. But, if the child is young (under the age 8), starting a savings fund now will pay off in the future.
With the average cost of a four-year college education at a public in-state university projected to reach $133,000 by 2025, many parents, grandparents or guardians may find themselves discouraged before a child even begins school.
For those who choose a private education at the elementary or secondary levels, the total cost to educate one child with a four-year degree could reach nearly $190,000 by 2025.
To help parents pay for a child's education from kindergarten through college, I recommend the following tips:
Start planning early.
The sooner parents begin planning for a child's college education, the better. Why? Because the sooner they begin to save, the more time their savings will have to benefit from compound interest.
Parents should aim to save as much as they can even if it's less than $50 per week.
Consider this … Parents of a newborn who sock away $200 per month in an account earning at least 3% per year for the next 18 years will amass $57,188.
However, if parents wait until that child enters high school to begin saving, they will have to save over five times that much per month, or $1,125.00, to accumulate $57,188.
Research available grants and scholarships.
Many colleges have scholarships available for incoming freshmen based on their academic performance or need. Check with the schools you are considering for your child to see what opportunities are available.
So, please help the child establish disciplined study habits from elementary school onward, takes an interest in reading, writing, the sciences or the arts and enjoys focused extra-curricular activities that will enhance their well-being. This will give your child the opportunity to do well academically and will more than likely lead to a GPA and class ranking that's needed to qualify for these academic tuition scholarships
Look at Coverdell Education Savings Accounts (formerly known as Educational IRAs).
Coverdell Education Savings Accounts (ESA) were created to help parents and students save for future educational expenses, covering kindergarten through college. Total contributions for the beneficiary of this account cannot exceed $2,000 in any year, regardless of the number of accounts opened.
Contributions are not deductible. But amounts deposited in the account grow tax-free until dispersed.
Open a 529 Prepaid Tuition Plan for College.
A 529 Prepaid Tuition Plan permits parents to purchase their child's public in-state college education at today's prices.
For example, if parents buy a full year's worth of tuition for their elementary school age child today, 12 years from now their purchase will still be valued at a full year's tuition at a state college or university.
Currently, almost every state, including the District of Columbia, participates in this plan. The value of the savings is backed by the state to meet or exceed yearly, in-state public college tuition inflation.
For more information, visit http://www.collegesavings.org/ . Take advantage of this wonderful savings tool as early as possible. If you have a newborn, now is a great time to start.
Consider a 529 College Savings Plan.
Another way to save money for your child's college education is to invest in a 529 College Savings plan. Earnings grow tax-free, and if the child whom the account was set up for decides not to go to college, the proceeds can be used by another family member.
Anyone can contribute to the account. And if the child is fortunate enough to receive financial aid, any money that is unused may be withdrawn penalty free. However, taxes on earnings will be due.
The 529 College Savings Plan can be used to pay for postsecondary education costs at most colleges, universities or other accredited educational institutions either public or privately owned. When parents invest in a 529 college savings plan, they may choose from a variety of investment options offered by the plan.
For more information on 529 College Savings plans, go to http://www.collegesaving.org/ .
#5 — Take advantage of home owner's policy discounts.
Step 1. Buy your home and auto policies from the same insurer
Consolidating your home and auto insurance policies offers you a good chance of saving money. Most insurance companies may offer a multi-line discount if you have all your insurance policies with their company.
But, please make certain the health and viability of the insurance company is sound. To check the rating on your insurance company visit:
TheStreet.com Ratings Screener , click on Insurers, enter the name of the insurance company, select the type of insurance it offers and the state. If a rating is available for the company, it will appear on the right hand side of the screen.
Step 2. Strengthen your home's resistance
Discounts on your premium may be available if you've taken steps to make your home more resistant to natural disasters and damaging high winds. Let your insurance agency know if you've retrofitted your home for earthquakes, installed hurricane shutters, or reinforced your roof in general. Also, let them know if you've installed a security system, this may save you money on your premiums as well.
Step 3. 50+ Discounts .
If you are over the age of 50, there may be more affordable insurance for your home and auto available to you through AARP.org .
Step 6. Watch your credit score.
Having a good credit score may help you pay lower insurance premiums. So make certain you maintain a score of at least 740 or better.
#6 — The Zero Percent Capital Gains Tax advantage.
Occasionally, an opportunity comes along that is too good to pass up — and for 2008 through 2010, that opportunity is with long-term capital gains from the sale of stocks, bonds and mutual funds. If your income tax bracket does not exceed 15% for the 2008 tax year, then you'll be pleasantly surprised to experience no taxes on long-term capital gains.
Take time to review and balance your portfolio. If you have losses in your portfolio, consider selling them. Taking a loss offsets capital gains made in your other portfolio positions.
You can write off or claim your losses up to $3,000 or $1,500 if you're married filing separately. And according to the IRS, if your net capital loss is more than this limit, you can carry the loss forward to later years. All you have to do is Use the Capital Loss Carryover Worksheet available at IRS.gov.
#7- Long-Term Care Insurance.
With the advent of better medical care and medications increasing our longevity, it may behoove us to take steps now to ensure we have enough long-term care insurance.
Long-term care insurance is not for everyone. Purchasing long-term coverage should not render financial hardship on an individual. Those who have significant assets that they wish to preserve for loved ones and not encumber family with nursing home expenses may want to consider long-term care insurance.
If you think this is for you, consult your financial advisor and see if this insurance fits your lifestyle.
#8 — Is your estate in order?
Do you have an up-to-date Will, Advance health care directive and a Power Attorney?
Do you have the necessary legal documents in place so in case of an unexpected emergency your loved ones will have clear and direct orders from you?
The beginning of the year is a good time to review your will, Advance health care directives and Power of Attorney to ensure they are up-to-date and clearly state your wishes. If any of these documents need to be reviewed, updated or established, now is a good time to consult your attorney.
#9 — Life insurance.
Life insurance is a mainstay in personal finance. According to the Life and Health Insurance Foundation for Education, 81% of Americans say they need life insurance, yet only 41% have actually purchased an individual policy.
The question is how do you know if you need it?
If you are responsible for providing in whole or in part financial support to another person, then you probably need life insurance.
You'll want enough coverage so that your spouse and/or dependents will not be left with obligations they will find difficult to settle, and they'll also be able to pay for ongoing and future expenses.
If you feel you may have inadequate life insurance or too much insurance, consider taking steps today to adjust your coverage to fit your life; begin by consulting your financial planner.
For more information, please feel free to visit my webpage here at MoneyandMarkets.com. Just click on the Personal finance corner icon on the top left corner the Money and Markets website or click here .
Remember, personal finance is an integral part of our daily lives. Well managed personal finances require an honest analysis of your current financial position, assessing your short- and long-term financial goals and calculating how to achieve them.
May your personal financial decisions be sound and beneficial for this year and years to come!
Until next time,
Amber
This investment news is brought to you by Money and Markets . Money and Markets is a free daily investment newsletter from Martin D. Weiss and Weiss Research analysts offering the latest investing news and financial insights for the stock market, including tips and advice on investing in gold, energy and oil. Dr. Weiss is a leader in the fields of investing, interest rates, financial safety and economic forecasting. To view archives or subscribe, visit http://www.moneyandmarkets.com .
© 2005-2019 http://www.MarketOracle.co.uk - The Market Oracle is a FREE Daily Financial Markets Analysis & Forecasting online publication.

Only logged in users are allowed to post comments.
Register/ Log in