Category: Tech Stocks
The analysis published under this category are as follows.

Tuesday, July 17, 2007
Tony Sagami writes : I'm here in Japan with my two sons, and I'm reminded of something my mother used to say — Ame futte ji katamaru . Translated, it means "Rained-on-ground hardens." It was her way of saying adversity builds character.
In just the last few days, the country has had to deal with both a powerful earthquake in the northwest and a gale force typhoon hitting its eastern coast.
Read full article...

Read full article...
---

Monday, July 16, 2007
Let's notice that so far today the Internet HLDRs ETF (AMEX: HHH) opened lower but has climbed into positive territory -- at new recovery rally highs, with the possibility of closing the session with a key upside reversal spike.
Read full article...

Read full article...
---

Tuesday, June 12, 2007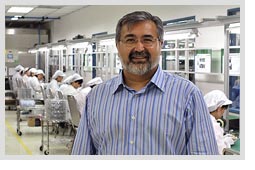 Twenty-two days — that's how long I spent racing around Asia on this last trip. I missed one of my daughter's dance recitals and a lot of my boys' baseball games. But I firmly believe there's no substitute for boots-on-the-ground research.
Reason: Every trip I've ever made has translated into big investment profits down the road.
And let me tell you, this was my most productive trip yet! I looked at several dozen companies, and I have a small handful to add to my buy list.
Read full article...

Read full article...
---