Destroying the U.S. Dollar a Penny at a Time
Currencies
/
US Dollar
Sep 23, 2014 - 09:33 AM GMT
Mike Finger writes: A recent article on the Wall Street Journal's blog draws attention to the high cost of producing a single penny - 1.6 cents each, to be exact. They blame this unsustainable price on the high cost of zinc, which makes up 97.5% of every American penny. The online publication Quartz ran with this story, giving it a new headline: "It costs 1.6 cents to make one penny because of the rising price of zinc". Time for a short economics lesson.
An alternate, more accurate headline for this story would be, "It cost 1.6 cents to make a penny because of currency debasement." Rather than pondering whether or not the United States should simply stop producing pennies to save money, Americans should really be thinking about the long-term effects of currency debasement that has been going on for generations.
To debase a currency is to weaken its purchasing power. This is often done by inflating the money supply through quantitative easing, which the Federal Reserve has been practicing for years. When a currency is debased, a unit of that currency doesn't buy the same amount of stuff that it once did. The US dollar has been seriously debased over the last hundred years or more. Just take a look at the handy infographic at the end of this blog post to see how bad it has become.
Currency debasement is the same reason why the US ditched the copper penny in 1982, as well as silver half-dollars, quarters, and dimes in 1964. Today we call these old silver coins "junk silver," and they're popular physical precious metals investments. However, they're anything but junk - they actually contain a useful commodity that has held its value for centuries. It's not that zinc or copper or silver has become "too expensive," it's that those coins have lost some of their purchasing power.
The government debases our currency and says it is because it became too expensive to produce instead of the real reason - destructive monetary policies. The policies of central banks around the world are supposed to stabilize economies and protect the people from currency debasement. However, the truth is that these policies only enrich the politically well-connected, while hurting the poor, those on fixed incomes, and savers.
When currencies aren't debased, prices tend to fall, not rise. This gives more purchasing power to the poor, those on fixed incomes, and savers. It also decreases the need to gamble savings in the stock market, which means you have fewer bubbles like the one we're experiencing right now.
So the next time a friend brings up the pretty well-know fact that it costs more to produce a penny than its worth, take the time to educate them about currency debasement.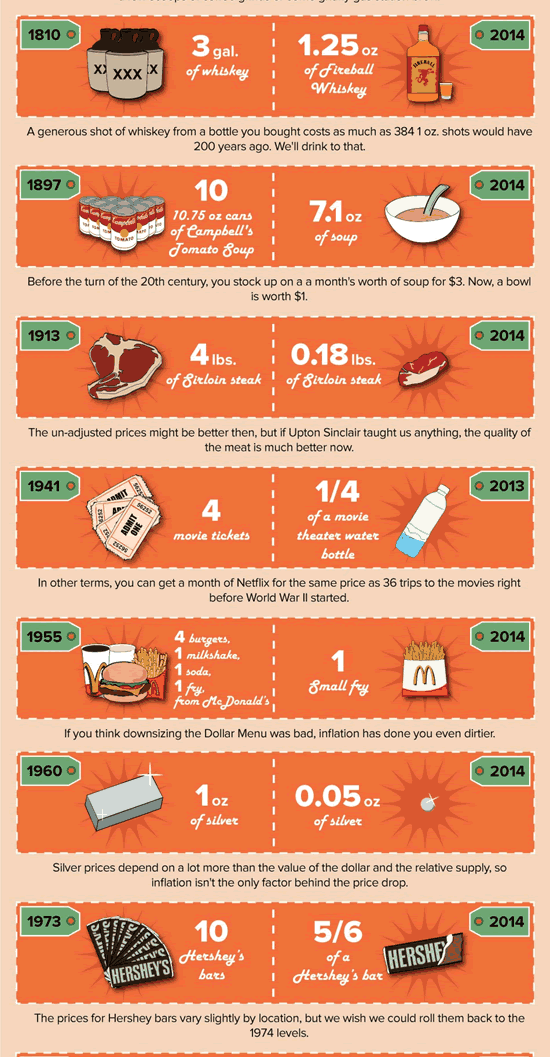 This article first appeared on Peter Schiff's Gold Blog.
To learn more about the destructive monetary policies of central banks and how to protect yourself from a collapse of the US dollar, subscribe for free to Peter's Schiff's Gold Videocast.
Click here for a free subscription to Peter Schiff's Gold Letter, a monthly newsletter featuring the latest gold and silver market analysis from Peter Schiff, Casey Research, and other leading experts.
And now, investors can stay up-to-the-minute on precious metals news and Peter's latest thoughts by visiting Peter Schiff's Official Gold Blog.
© 2005-2019 http://www.MarketOracle.co.uk - The Market Oracle is a FREE Daily Financial Markets Analysis & Forecasting online publication.

Only logged in users are allowed to post comments.
Register/ Log in