Category: Credit Crisis 2008
The analysis published under this category are as follows.

Monday, February 18, 2008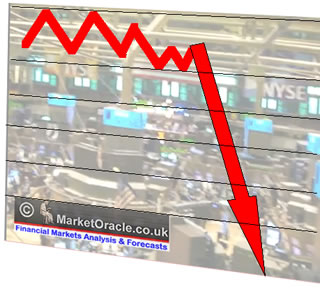 Martin Weiss writes: The U.S. credit markets, the giant growth engine that powers the American economy, are collapsing ... with few credit sectors spared from damage, few investors escaping losses, and little hope of federal action that's quick or strong enough to make a major difference.
Here's what's happening ...
Read full article...

Read full article...
---

Sunday, February 17, 2008
Credit Insurers Must Keep AAA Rating or Else -

This week, on Thursday, February 14th , Bernanke spoke, markets fell. Confidence in the Fed Chairman wanes. From a fundamental perspective, until something is done to bail out the credit insurers, so they maintain their AAA rating from Moodys and S&P, market rallies will be corrective.
This is an economic nuclear bomb at 32,000 feet. This is about bank solvency, bank risk-based capital, the bank credit function, not about the insurers themselves.
Should a downgrade come to the insurers, billions of municipal bonds will effectively become illiquid, joining the trillion of CDOs (mostly subprime loan securities) that have already become illiquid. Without a bailout here, we are headed for a depression. Period.
Read full article...

Read full article...
---

Saturday, February 16, 2008
Warren Buffet to the Rescue?
How to Earn 20% in Tax-Free Income
What Would Warren Do?
A Crisis Creates an Opportunity
It's All About Valuations
There Are Times to Be Grateful
It was only a few years ago that I use to sit down at this computer on Friday and wonder what I would write about. In today's environment, there is enough to write three e-letters and still leave interesting copy on the editing floor. Today we look at the rather disturbing developments in the municipal bond market, Warren Buffett's offer to "rescue" the tax-exempt insurers, and ponder what the resolution will be. We also look at corporate earnings, and note how they have been downgraded significantly over the last year. There is (or will be) a connection between stock market prices, valuation, the current credit crisis, and the economy. There is a lot of ground to cover.
Read full article...

Read full article...
---

Friday, February 15, 2008

Bombfire of the Vanities!
-
As the Wolf wave of income growth spreads throughout the G7 (see 2008 outlook in the archives at
www.TraderView.com
), the last several years of financial alchemy lights fires to bond markets, banks and financial institutions worldwide. The complete and absolute mispricing of risk since Alan Greenscam, er Greenspan, became Federal Reserve chairman in 1987 is now causing the great inflationary crisis predicted by Ludvig von Mises. The days of New York as financial capital to the world are coming to an end! They can never regain the confidence of their customers! The epicenter of this unfolding crisis is Wall Street, but the bomb blasts are occurring throughout the G7 and the world. You can expect the G7 central banks to act in a predictable manner.
THEY WILL PRINT THE MONEY!
Read full article...

Read full article...
---

Thursday, February 14, 2008
Rubicon
(
Rubicō
, Italian:
Rubicone
) is a 29km long river in northern Italy. The river flows from the Appennines to the Adriatic sea through the southern Emilia-Romagna region between the towns of Rimini and Cesena. The river is notable as Roman law forbade its generals from crossing it with an army. The river was considered to mark the boundary between the Roman province of Cisalpine Gaul to the north and Italy proper to the south; the law thus protected the republic from internal military threat. When Julius Caesar crossed the Rubicon in 49 BC, supposedly on January 10 of the Roman calendar, to make his way to Rome he broke that law and made armed conflict inevitable. According to Suetonius he uttered the famous phrase
ālea iacta est
("the die is cast").[2]
Read full article...

Read full article...
---

Wednesday, February 13, 2008
"Time somebody did something, right...?"
IN 1984 THE BANK of ENGLAND saved Johnson Matthey Bank – a horribly over-geared subsidiary of the centuries-old gold dealer – with an emergency buy-out costing just £1. The debts covered by the Bank of England, however, totaled $309 million on one estimate. They took 10 years to clear from the Bank's balance sheet.
Read full article...

Read full article...
---

Tuesday, February 12, 2008

Low interest credit and "financial innovation" are a deadly-combo. They've knocked the banking system for a loop, clogged the credit markets with billions of dollars of subprime sludge, and left the real estate market sprawling on the canvas. Still---even though $2 trillion of capitalization has been wiped-out from falling home prices; and even though the financial system is in a terminal state of paralysis---no one has been held accountable. In fact, not one trader, mortgage lender, rating's-agency official, fund manager, or investment banker has been indicted or charged with criminal wrongdoing.
Read full article...

Read full article...
---

Tuesday, February 12, 2008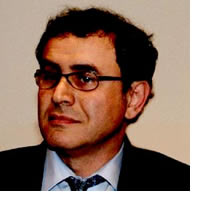 This week we look at a recent analysis from Professor Nouriel Roubini of the Stern School of Business at New York University. Nouriel has become known for his rather clear clarion calls that the housing bubble would lead to a credit crisis and possibly much worse. He has been one who has been on CNBC and was in the clear minority early last year, but now no one is laughing (I was once on the show with him, and we were not the majority view).
In this week's Outside the Box, Nouriel details for us how a worse case scenario would develop. We both hope this does not develop. It can be avoided, but realistic investors need to know what to look for to make sure we are not going there. I like Nouriel's work, as it pull's no punches. You can go to RGE Monitor at www.rgemonitor.com to see his regular work, which is geared to institutions. Like this letter, he offers Outside the Box analysis, which I think you will find useful.
Read full article...

Read full article...
---

Thursday, January 31, 2008
A little more than a week ago a lone trader was able to rack up 4.9 billion euros in losses from trading in 'plain vanilla' DAX futures. At the time of the discovery by SocGen officials, the losses were less than 2 billion euros. When the futures were sold off, the market crashed setting off a worldwide chain reaction which climaxed in the Federal Reserve cutting interest rates by 75 basis points.
Read full article...

Read full article...
---

Wednesday, January 30, 2008

Two Billionaires Describe Our Outlook
- Financial speculator and billionaire, George Soros states in
his FT.com commentary
: "the current crisis is the culmination of a super-boom that has lasted for more than 60 years." In June's
Higher Rates Reflect Default Risk
we described the end of the last credit boom: "In 1928, the U.S. Treasury Bond similarly broke out of the channel and rose to a higher yield. This coincided with the end of 'easy' money which forced the deleveraging of the economy and concluded with the financial crisis of 1929-1932." Compare the two Treasury Bond Yield charts below. In 2005-2006 higher bond rates "broke out of the channel" and inflicted damage on the housing market. This marked "the end of 'easy' money." Similarly since 2006, there has also been a flight to quality.
Read full article...

Read full article...
---

Wednesday, January 30, 2008

"The current crisis is not only the bust that follows the housing boom, it's basically the end of a 60-year period of continuing credit expansion based on the dollar as the reserve currency. Now the rest of the world is increasingly unwilling to accumulate dollars.'' ' George Soros, World Economic Forum in Davos, Switzerland. `
Global market turmoil continued into a second week as stock markets in Asia and Europe took another tumble on Monday on growing fears of a recession in the United States. China's benchmark index plummeted 7.2% to its lowest point in six months, while Japan's Nikkei index slipped another 4.3%. Equities markets across Asia recorded similar results and, by midmorning in Europe, all three major indexes---the UK FTSE "Footsie", France's CAC 40, and the German DAX---were all recording heavy losses. It's now clear that Fed Chairman Bernanke's 'surprise' announcement of a 75 basis points cut to the Fed Funds rate last Tuesday has neither stabilized the markets nor restored confidence among jittery investors.
Read full article...

Read full article...
---